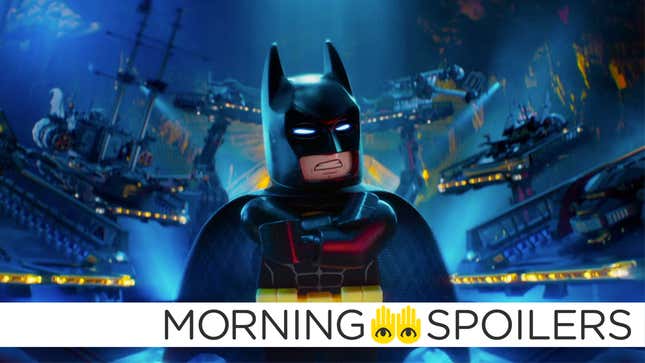 Be honest. You wanted spoilers, but you're just watching that Avengers trailer over and over again, aren't you? Well, when you're done with that: Anne Hathaway joins the remake of The Witches. There's tiny little teases of what to expect from Episode IX. Plus, Godzilla and Aquaman footage! Spoilers, we're in the endgame now!




The LEGO Batman Movie 2
Chris McKay recently confirmed a sequel to The LEGO Batman Movie is in development on Twitter.
---
Doctor Sleep
According to THR, The Haunting of Hill House composers the Newton Brothers have been hired to score Mike Flanagan's follow-up, Doctor Sleep.
---
The Witches
In addition to the Sesame Street movie, Variety reports Anne Hathaway has also been offered an undisclosed role in Robert Zemeckis' remake of The Witches.
---
Mortal Kombat
Speaking with Heroic Hollywood, James Wan stated if he "can't get the right resources" for his live-action Mortal Kombat movie, he "[doesn't] want to do it."
That has been such a tricky one just trying to get the script to a point. People don't know this, fans don't understand this, but there's just so much on the business side of things… to try and get the right budget for it, and we want to make sure we have enough resources and the budget to do the film right. If I can't get the right resources and find the right filmmaker for it, I don't want to do it. I'm so busy already. I don't need to clutter my plate with more stuff if I don't believe it can be done right.
---
Kate
THR reports Cedric Nicolas-Troyan (The Huntsman: Winter's War) has signed on to direct Kate, a new action film for Netflix from executive producer David Leitch. The story concerns a fatally poisoned assassin (the titular Kate) hunting her killer through the streets of Tokyo before she dies.
---
Star Wars: Episode IX
Making Star Wars reports Episode IX will see the return of the Knights of Ren, a new type of elite stormtrooper, and Rey's continued use of Luke Skywalker's lightsaber.
---
Child's Play
Appearing as a guest on the Post Mortem podcast, series creator Don Mancini revealed he rejected a producer's credit on the upcoming Child's Play remake.
MGM retained the rights to the first movie, so they're rebooting that. They asked producer David Kirschner and I if we wanted to be executive producers. We said no thank you, because we have our ongoing thriving business with Chucky. Obviously my feelings were hurt. Ya know, I had just done two movies… forgive me if I sound defensive, they were both at 83 percent on Rotten Tomatoes. Even though they didn't get theatrical releases, they were well regarded. And I did create the character and nurture the franchise for three fucking decades.
---
Godzilla: King of the Monsters
Rodan makes a magma-dripping flyby in a brief new video from Monarch Sciences.
---
Aquaman/Aquaman 2
Mera attempts to galvanize a dismissive Aquaman in the latest clip.
Relatedly, THR reports "talks" have already begun on Aquaman 2.

---
Shazam
Shazam's here to delete Tumblr off his phone and chew bubble gum on a new poster from Zachary Levi's Instagram.
---
Mary Poppins Returns
The latest clip sees Mary Poppins bringing a bowl's decorative foliage to life.
---
Dark Phoenix
Coming Soon has a new illustrated poster from Brazil Comic Con.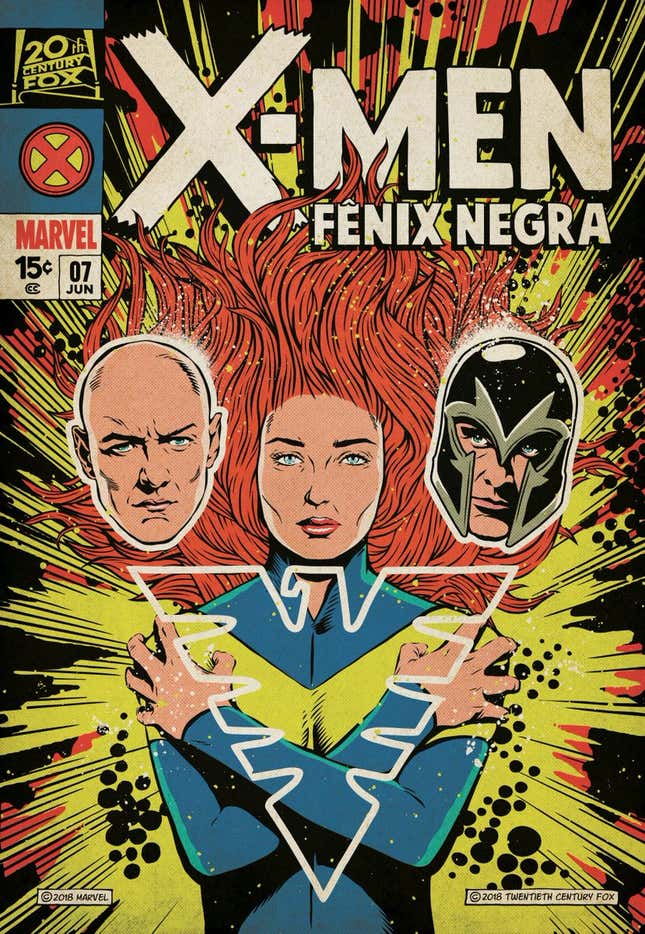 ---
Spider-Man: Into the Spider-Verse
Peter Parker wonders where he can get a decent cup o' joe 'round these parts in a new poster.
---
Leprechaun Returns
Bloody-Disgusting has three more photos from the new Leprechaun movie hitting VOD next week.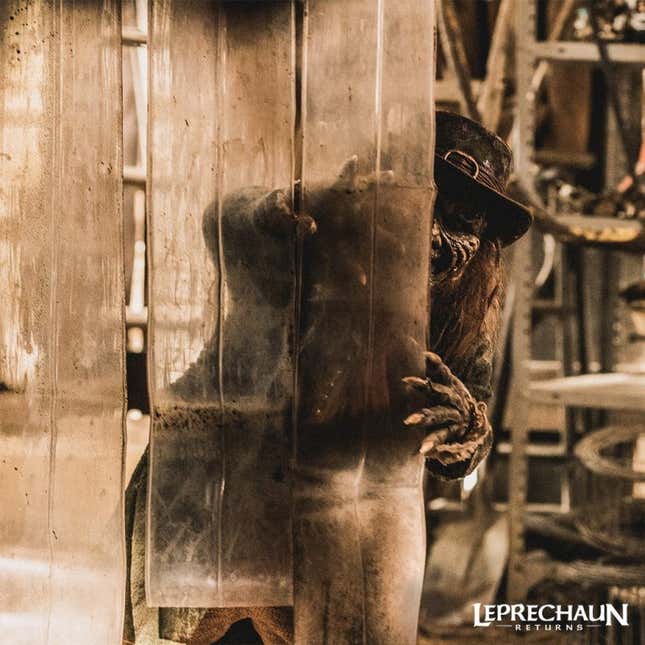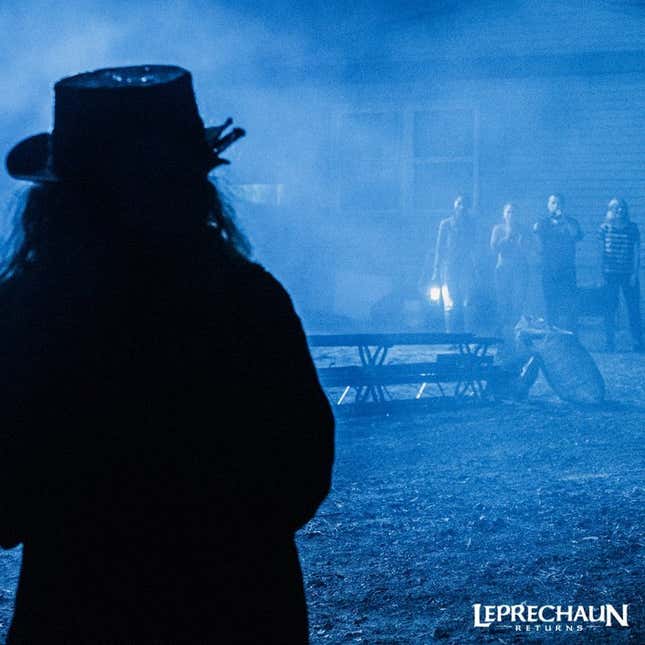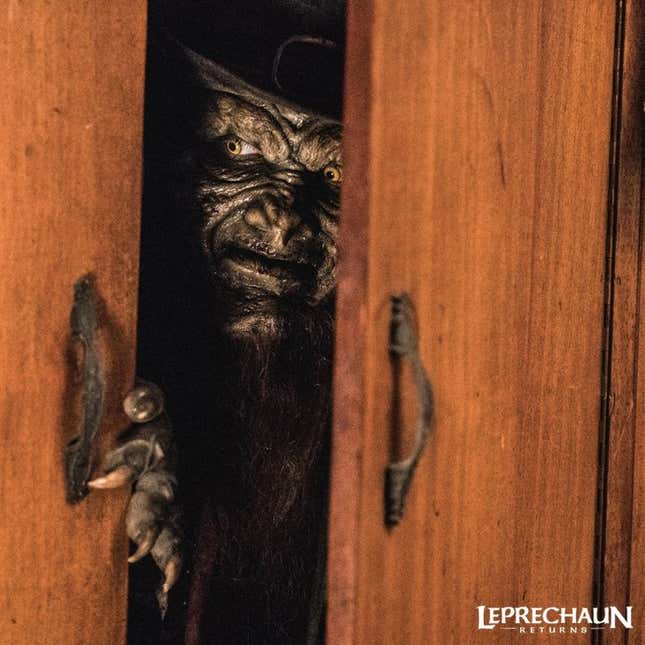 ---
Jupiter's Legacy
That Hashtag Show reports Pablo Schreiber and Eric Bana are currently in talks to play the Sampson brothers in Netflix's adaptation of Jupiter's Legacy.
---
Night Gallery
Deadline reports Syfy is now developing a reboot of Rod Serling's other horror anthology series, Night Gallery, from Teen Wolf creator Jeff Davis.
---
Gotham

A new featurette on season five discusses the aftermath of No Man's Land.
TV Line also has an exclusive photo of Oswald C. Copplepot, finally beginning to look more like himself.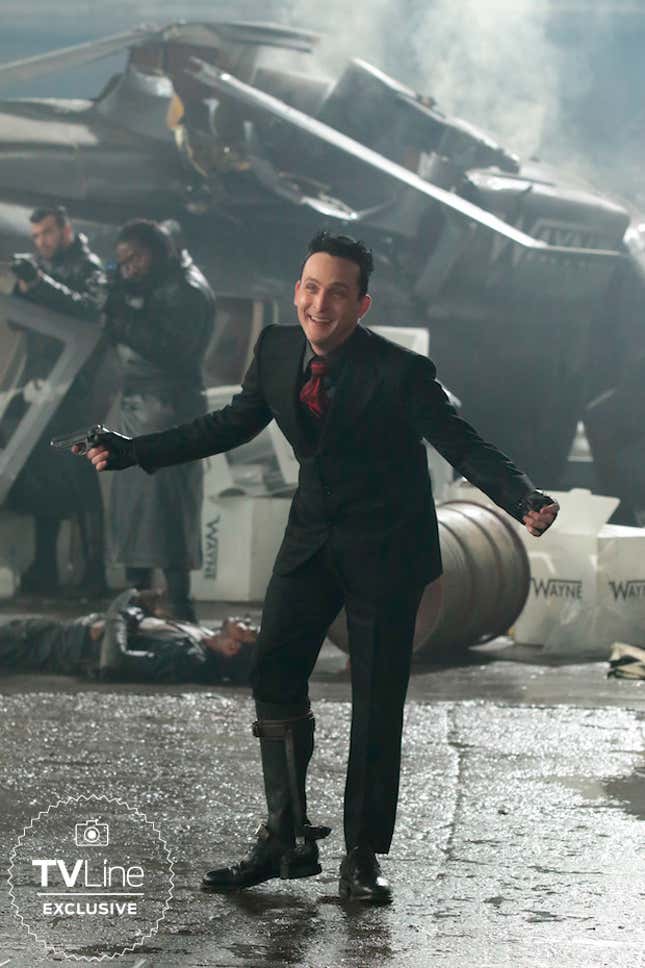 ---
Supernatural
Finally, the Winchesters celebrate Christmas combating all of Michael's monsters at once in the trailer for next week's midseason finale, "The Spear."
---
Banner art by Jim Cooke.