DoubleTwist is a new, open-source, universal media manager in beta for the Mac. It gathers music, videos and photos, supports tons of devices and has a P2P/social networking component. Will it be great?
DoubleTwist was created by the famous DVD copy-protection reverse-engineer who calls himself DVD Jon, so you know it's friendly to the budget-minded poweruser. So far, it's been a joy to use, but it's still in beta and has some flaws. Here's what it does now, and what it should do:
What doubleTwist Does:
Manages Photos, Music and Video on Your Computer
It watches your Music, Photos and Movies folders, and lets you drag and drop any other folders into its media browser. There's also a Spotlight-esque search function to check your folders. Music is organized in sortable list form, while photos and videos are displayed as tiles.

G/O Media may get a commission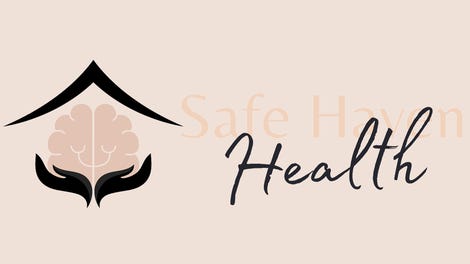 Addiction counseling
Safe Haven Health
Lets You Maintain an Online "Feed" and Send/Receive Media To/From Other doubleTwist Users
DoubleTwist has a built in social-networking aspect that lets you create an account, add friends and shoot files back and forth. You can post video, photos and music to a "feed," which is basically a media-rich version of the Facebook wall, and it gets syndicated to all your friends.
They say you can send any type of file back and forth on doubleTwist, which seems like a lawsuit waiting to happen. We haven't yet had the chance to fully test this feature, but they remain pretty vague on its limits . And for those who aren't signed up, you can send them an email link to the doubleTwist servers, where they can view/watch/hear the content you want them to receive.
Connects to a Variety of Phones and Devices
DoubleTwist is really touting its ability to connect with devices here, especially BlackBerry and Android phones. (Not surprisingly, you can't yet sync with Apple products.) When you plug in your device, it shows up under its model name, and doubleTwist organizes media files in the same way it does for your computer. You can drag and drop freely between the two devices. (see top photo)
Auto-Converts Files to Provide Compatibility With Your Device
Because it only works with devices it knows, doubleTwist autoconverts media files as necessary. So if you have a .mp4 video file that your phone doesn't support, doubleTwist will detect this before uploading and convert appropriately. (We'll be testing this to see how long a movie in the wrong format might take.)
Connects to Your iTunes Library for Access to Playlists and Other Stuff

Like other media devices and apps, doubleTwist can read your iTunes Library XML file, which provides access to playlists and podcasts, in addition to the the rest of your library. Most of the crap that pops up in the left column of iTunes will show up here.

Uploads Photos and Videos to Online Services

With Flickr and Facebook integration, you can drag, drop and tag your photos, then upload them with a click, and without exiting doubleTwist. The same thing goes for sending videos to YouTube.
WHAT DOUBLETWIST SHOULD DO
iPhone and iPod Support
As we mentioned, there's not a lot of love for iPhone and iPod yet, but the doubleTwist team says this functionality will actually appear in future versions.
AirTunes Support
One of my favorite features of using iTunes with an Airport Express is the AirTunes streaming feature. There are 3rd-party apps, such as AirFoil, that take advantage of this feature, so it shouldn't be too hard to work this into future versions.
Native Playlist Support and Streaming Libraries
For now, there is no way to import or create music playlists, aside from what's already in iTunes. You also can't connect to other people's libraries or an iTunes Music Server on your network. This means you'll still be using iTunes for some stuff.
Advanced File Categorization/Organization
Right now, the categorization and organization of media files are a bit rudimentary. Music shows up in a list view, but the only sortable categories are Title, Artist, and Time. Photos and Videos only show up as tiles, with no other view or sort options, except adjusting thumbnail size.
For people with tons of files, this doesn't quite cut it.
I also don't really like that when you play a song, it launches a second window which compiles the list of songs played while the app has been open. But there's no way to remove songs from the list aside from closing the app, nor can you keep playback all in one window. It's not major, but kinda bleh.

BOTTOM LINE
DoubleTwist is an extremely promising app that really could become the de facto standard for media players if they continue to develop and improve on this beta. The idea of not having to use iPhoto ever again (I hate it), or getting more functionality than what VLC offers for videos is pretty exciting.g. [doubleTwist via MacRumors]