As anyone who has spent any amount of time on Twitter can tell you, the internet can bring out the worst in us. So it shouldn't come as a surprise that scientists in Europe are now hoping to catalogue exactly how the online hellscape affects mental health and well-being.
On Monday, a group of scientists announced the formation of the European Problematic Use of the Internet (EU-PUI) Research Network. The EU-PUI will be funded through an existing research program established by the European Union. It will look to bring together scientists around the world, not just those in the EU, and from a variety of fields, in order to find out just how much the internet is harming people.
"Just about everyone uses the Internet, but much information on problem use is still lacking," Naomi Fineberg, a psychiatrist at the University of Hertfordshire in the UK and chair of the EU-PUI, said in a statement.
The details of the project are also set to be laid out in a paper published in the journal European Neuropsychopharmacology. According to Fineberg, the EU-PUI will recruit scientists to look at nine basic areas of research.
"Research has often been confined to individual countries, or problematic behaviours such as Internet gaming. So we don't know the real scale of the problem, what causes problematic use, or whether different cultures are more prone to problematic use than others," Fineberg said.
G/O Media may get a commission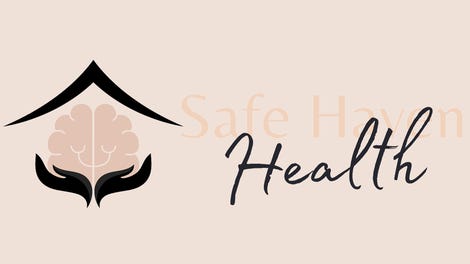 Addiction counseling
Safe Haven Health
Other potential areas of research will include figuring out if there are genetic or personality traits that can make us vulnerable to problematic internet use, or if there are markers that can help doctors identify someone at risk. These could be traditional biomarkers or could even include things such as the amount of time we spend on a particular website or internet activity. And as public health workers have done with other major problems like smoking, the researchers plan to hold a mirror up to bad actors.
"We need to remember that the Internet is not a passive medium; we know that many programs or platforms earn their money by keeping people involved and by encouraging continued participation; and they may need to be regulated—not just from a commercial viewpoint, but also from a public health perspective," said Fineberg.
One example of these potentially dangerous incentives, some researchers have argued, is the implementation of loot boxes in video games. Public health experts and even governments have argued that the practice of loot boxes, which ask gamers to pay extra money for randomly selected bonuses within the game, is akin to gambling.
By establishing a baseline definition of problematic internet use, the network would ideally help resolve some contentious questions within the field. Earlier this year, for instance, the World Health Organization recognized the diagnosis of video game addiction in its new edition of the International Classification of Diseases (ICD) codebook, but not without much criticism from some researchers. They've argued that problems like video game or pornography addiction shouldn't be considered their own diagnoses, but rather a sign of other mental illnesses, such as depression.
The EU-PUI has been allocated €520,000 in funding from the EU so far, according to a press release by the European College of Neuropsychopharmacology. And the network has recruited more than 120 scientists from 38 countries. The EU-PUI now also has a website and plans to host several events to highlight the current research into problematic internet use, including one this week in Barcelona.
How sad and lonely does the internet make you? Tell us in the comments below.
[ECNP]