The ongoing debate about equal representation in movies is more important now than ever—but it turns out we didn't really realize just how bad the situation really was. It turns out that, according to a new report, if you're not straight, white, male—or in the case of a Marvel movie, named Chris—in Hollywood, you're screwed.
The report from the University of Southern California, titled "Inequality in 700 popular films", took the top 100 grossing films of each year between 2007 and 2014 and tallied up some pretty damning statistics:
Just 30%—30.2% specifically—of all speaking roles were played by women.
No actress over the age of 45 has played a leading or co-leading role in that seven-year period at all.
73.1% of all speaking roles were played by White people, with 12.5% played by Black actors, 5.3% by Asian actors, 4.9% by Hispanic and Latino actors, 2.9% by Middle Eastern actors, and less than 2% played by actors of other ethnicities (including less than 1% played by American Indian, Alaskan Native, Native Hawaiian or Pacific Islander actors).
Sadly, it's just as dire for LGBTQ visibility too—GLAAD's annual report about representation, released in April this year, confirmed just 19 of the the 4,610 characters in the top 100 films of 2014 identified as Lesbian, Gay or Bisexual (none identified as Transgender).
This is not to say that everything is an absolutely irredeemable mess—the majority of the films featured in the header above feature at least feature non-white actors and actresses in major roles. But none were leads, and obviously as the numbers show, nowhere near enough of some of our favorite movies are doing a good job, when it comes to representation both in front of, and behind, the camera. The effort is there, in small ways, but there has to be more done. A lot more done.
G/O Media may get a commission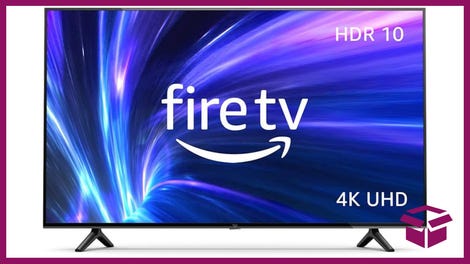 42% Off
Amazon Fire TV 50" 4K Smart TV
This isn't a conversation that is restricted to just "geek" cinema, but its one that's steadily growing more important in this circle—a debate that has more and more prominence in the films we love, as geek communities strive to make themselves better, more inclusive spaces. We can do better than just drowning in a sea of men named Chris.
[Via Variety]