We loved True Detective season one. We wanted to like season two, but creator Nic Pizzolatto had trouble keeping the anthology series' magic alive in a new setting with new characters. There might be chance for redemption, now that Pizzolatto has signed a new HBO deal—but TD3 isn't a sure thing yet.
As Variety reports, Pizzolatto's deal runs through 2018, which is plenty of time to mount a third season. But that doesn't necessarily mean we'll get one, since sounds like True Detective season three could involve more hands-on guidance from the network:
The deal paves the way for a go-ahead decision for another season of "True Detective." Sources say HBO has been looking to make a change in the way the show is run, given the critical response to the second season, and has presented Pizzolatto with a number of options. Those options include: him working with a staff of writers, having a new showrunner come in, as well as him going it alone again. In all scenarios, he would remain an exec producer.

Sources say HBO has been pressing Pizzolatto for an answer so they can move forward with production on the show.
So, Pizzolatto going it alone is still an option, though the other choices are also intriguing. Could bringing in more writers, or perhaps a showrunner with a different perspective, help True Detective regain its glow? Or should Pizzolatto focus his talents on an entirely new project for HBO?

[Variety]
G/O Media may get a commission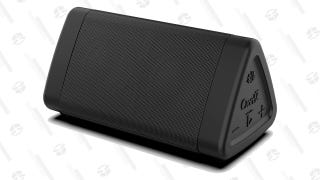 Save 31%
Oontz Angle 3 Portable Bluetooth Speaker