It's not easy being born a Janus cat, but Frank and Louie outlived them all, earning him a spot in the Guinness World Records. Watch Frank and Louie go!
According to The Telegram, Frank and Louie was brought to the Tufts Veterinary Clinic to be euthanized but Marty, a veterinary nurse, decided to adopt the adorable two-faced kitten, despite the fact that most Janus Kittens do not live very long. But Frank and Louie has showed them all — and on Sept. 8th he turned 12 years old!
As for his little head:
Frank and Louie has two mouths, two noses and two normal eyes with one larger non-functioning eye in the center. "That was the first eye to open up when he was two days old so I had a little Cyclops for a while," Marty said. That's not an endearing image, and, as often happens with animals and even people who are not exactly like everyone else, Frank and Louie often draws a shocked reaction from onlookers. But that first impression quickly fades.

The cat has two faces, but only one head and brain, so the faces react in unison and not as separate entities. Also, two faces doesn't mean two cans of cat food every morning. The cat's right side - or Frank's side - is connected to an esophagus while Louie's isn't, so Frank eats for two.
G/O Media may get a commission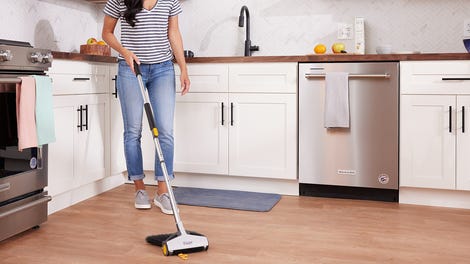 BOGO 50% Off
Flippr - BOGO 50% Off
What a little miracle cat! Happy belated birthday, boy(s)!