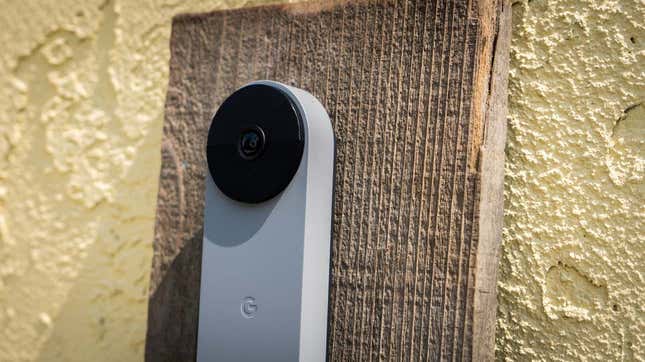 ADT has announced it will revamp the ADT+ app this year to include more Google Nest integration. Beginning in February, you can use the ADT+ app to activate and set up select Google Nest devices, then use the app to check camera feeds and bump up the temperature on a Nest thermostat. ADT also teased that the new ADT+ app will power a "line of ADT home security products" to be released later this year.

Caleb McLaughlin Wants to Play Static Shock
"It makes it more seamless for our customers instead of having to go to ADT for your security, to arm and disarm, and then go to Google Home to see your video," said Raya Sevilla, ADT's Chief Technology Officer, in a video call with Gizmodo.
The partnership between ADT and Google isn't new. The two companies teamed up several years ago to boost their brands in their respective circles. Google used to offer professional monitoring through the Nest Guard security system—with one of ADT's competitors, Brinks Home Security—but the service and the security devices were quite pricey compared to other offerings on the market.
Despite the saturated landscape, ADT has tried its hand at smart security branding. There's currently Blue by ADT, which is an improvement on its old branding, LifeShield, though the cameras still don't have the AI smarts of Google's Nest. The company also offers smart home automation through ADT Pulse, which works with third parties like Amazon Alexa.
Google's Home app is fine for controlling light bulbs and checking in with cameras (though it is about to get better once the new layout is out of beta). But if you have professional monitoring through a service like ADT, it can be a fragmented experience. Imagine your alarm going off and not being able to instantly see the security camera footage accompanying it without switching to another app. The new ADT+ app will at least take away this extra step as you worry about what's going on at home.
The ADT+ integration with Google Nest cameras also brings another option into the smart security realm. And for folks already deep into the Google ecosystem, it makes it easier for you to consider ADT for professional monitoring services over the other DIY home control apps without it.