Last year, we heard Disney had mandated that Agents of SHIELD be kept going on ABC, even though the network was considering canceling the show. This lends a bit of an ominous air to the show's creators describing the fifth season's finale as being written like it could be the series finale.

Speaking to TV Line about SHIELD's future at an event celebrating the show's upcoming 100th episode, Jed Whedon and Maurisa Tancharoen said the end of season five is currently being written, but the plan is to make sure the episode could just as easily serve as a fitting conclusion to SHIELD altogether, just in case the plug ends up being pulled on Coulson and friends. Here's Whedon's take:
Yeah, we're ready for if this is the end. We're definitely going to make it rewarding either way.

We can certainly pivot and there are certain things that we're putting in that at the last minute could be adjusted. But we know at the end we're not moving off that mark. We're going to do what we were planning to do, and I think that it'll be thrilling either way.
It's probably for the best that the show's creative team is looking for ways to ensure fans are left satisfied, should there be no Disney intervention to save SHIELD this time around. Especially considering the show hasn't been performing too well in its current Friday night "death slot," and a reported concern about ratings is what saw ABC purportedly consider canceling the show after its excellent fourth season.
But there's kind of a sad inevitability in having to prepare for what could be the final end for the show that laid the groundwork for Marvel Studios' journey to TV. At least we do know the show is preparing for the worst, but hopefully, SHIELD will live on to fight another season.
G/O Media may get a commission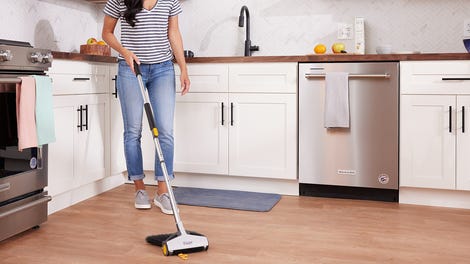 BOGO 50% Off
Flippr - BOGO 50% Off
[TV Line]