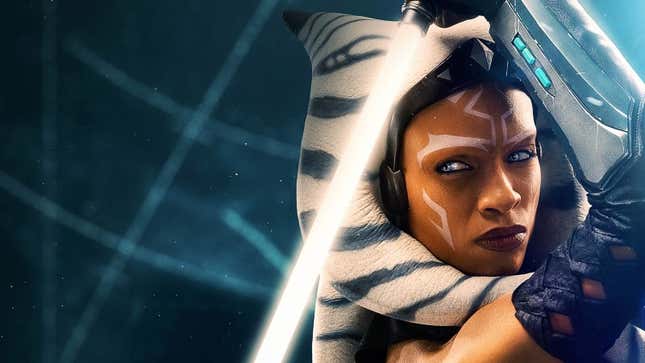 A brand new Star Wars show comes to Disney+ next week but, unlike many of its predecessors, it's more of a sequel than an original. Star Wars: Ahsoka debuts on August 22 and though it promises to tell a brand new story, wholly accessible to any Star Wars fan that wants to watch, Ahsoka and her place in the universe is way more dense and complicated than The Mandalorian, Boba Fett, or Cassian Andor's.
That means you have two options. Watch seven seasons of
Star Wars: The Clone Wars and four seasons of Star Wars Rebels (to begin with) or, check out this article. Here we've boiled down Ahsoka's long, dense, history, which has covered not just those two animated series, but books, Tales of the Jedi prequels and more, down to the crucial bits that, at least at the start, are most important to know for the new show. Is there much, much more than this? Will knowing it all potentially enhance your enjoyment of the show? Yes and yes. But it's too late for all that. The clock is ticking. Procrastination time is here, and this is your cheat sheet.