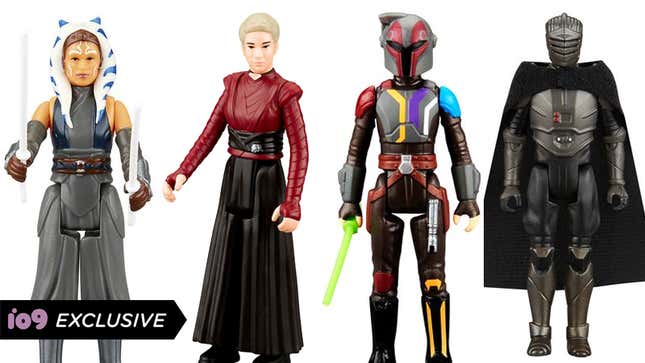 Ahsoka has landed, and with it, a veritable pathway to an extragalactic bounty of merchandise. And maybe Grand Admiral Thrawn. But mostly merchandise! To celebrate the launch of the new Star Wars series, io9 has got your first look at some of the new-old Ahsoka toys that will be hitting shelves soon.

As part of a Hasbro livestream today revealing a whole host of Ahsoka toys, io9 has your first up-close look at the seven figures from the series that will join the toymaker's Star Wars Retro Collection line. This is the vintage-themed series that takes contemporary Star Wars heroes and villains and re-imagines them in the style of the classic Kenner Star Wars figures that kickstarted the tie-in merchandise boom nearly 50 years ago.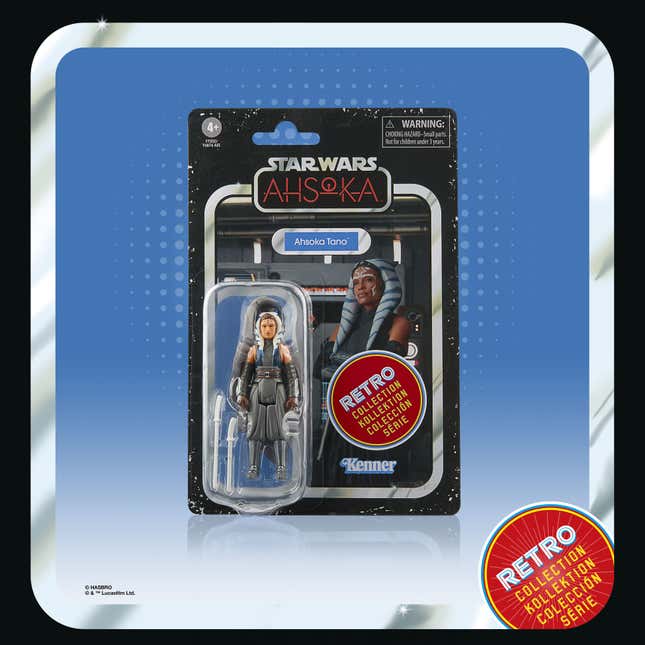 The Ahsoka wave will include, of course, Ahsoka Tano herself, as well as a collection of heroes and villains from the new show. Joining Ahsoka on the side of the Republic are Sabine Wren, Hera Syndulla, and Hera's trusty droid Chopper, while making up the forces of the Imperial Remnant are Inquisitor Marrok, Nightsister Morgan Elsbeth, and one of Elsbeth's HK-87 Assassin Droids. Each figure comes with their own accessory, save for Morgan (who got her beskar spear nabbed by Din back in Mandalorian season two, of course) and Chopper (who gets by on simply being Chopper, and therefore great—you could even put him in that Haslab Ghost!).

The Retro Collection Ahsoka figures will retail for $12, and Hasbro currently has them set for a fall 2024 release, so you'll be waiting for long after Ahsoka's over to get your hands on them. Click through to see more pictures of the figures!