I've spent the week sending dispatches to io9 from a remote planet of intense cold and blood-thinning high elevation.
The Sundance Film Festival, set atop a mountain in January (not very smart, come to think about it) is arguably the most important annual event in independent film. The bulk of the movies are still quirky, dysfunctional family dramas and ardently left-wing documentaries, but as geek culture permeates itself more and more into the mainstream, we're seeing it represented at the art house as well. In recent years, Sundance has given us films like "Moon," "Primer," "Sleep Dealer," "Splice," "Cube," and "Another Earth." This year had some goodies, too.
I've reviewed six films from this year's fest (four I really liked, one was meh, one was awful) but there are some others you should keep your eyes on if and when they get called up for wider distribution.
Grabbers is a really fun creature movie set in a small fishing community in Ireland. Imagine The Host if written by Roddy Doyle. Room 237 is a film nerd's wet dream – an deep dive into the hidden meanings in Stanley Kubrick's The Shining that is just as much a discussion about obsessing over art as it is about the film itself. Most importantly, however, is a near-masterpiece by a first time filmmaker named Richard Bates, Jr. The film is called Excision and he himself refers to it as "Cronenberg meets John Hughes, or Dario Argento's Heathers." Yeah, those are some bold words, but he and lead actress AnnaLynne McCord have the goods, plus John Waters has a small role as a Reverend.
Below are some links to the longer reviews from the fest. Now, if you'll excuse me, I simply must get out of these wet, damp clothes I've been wearing for eight days.
G/O Media may get a commission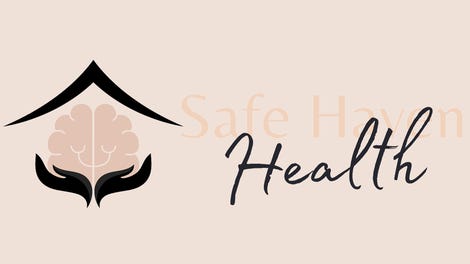 Addiction counseling
Safe Haven Health
---
John Dies At The End is one of those once-in-a-while gifts that'll keep giving for quite some time. The tripped-out action, laid-back sarcasm and one of the strangest endings ever may make it seem as though your deepest desires are being read directly from your mind and projected onto the screen in front of you. More »
---
In the movies, technology is usually represented one of two ways: a hallelujah-worthy miracle or a soul-deadening trespass on the natural order of things. More »
---
The Beasts of the Southern Wild is very much one of the most buzzed films at Sundance right now. Everyone either loves it or respects it greatly. More »
---
Robert DeNiro's risible stage harangues are the new nadir of this once commendable actor's career. Travis Bickle is now officially a joke. He may as well have been shouting, "Not the bees!" I simply can't wait for these clips to make their way to YouTube. More »
---
During Hollywood's golden era, it was common for a picture (they called 'em pictures back then) to be based on a popular stage play. It still happens, but rarely. More »
---
Quentin Dupieux's cult hit Rubber had the good manners to open with a direct pronouncement of its philosophy: "No reason," Stephen Spinella's layers-deep meta impresario (Officer Chad) repeated again and again. More »
---