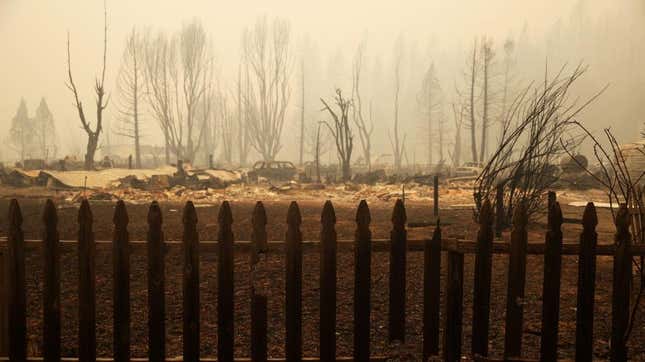 Allstate has stopped writing new homeowner and commercial insurance policies in the state of California due to rising repair costs and wildfires. The company was the fifth largest homeowner's insurance provider in the state, according to the Insurance Information Institute.
Meet Microsoft's New Surface Laptops
This news, reported by the San Francisco Chronicle last week, at first would appear to follow State Farm's announcement that it would cease new homeowner insurance applications in May. But Allstate actually stopped accepting new insurance applications late last year. The Chronicle learned about this last week when it reviewed an Allstate rate increase request that the company had sent to the California Department of Insurance.
But Allstate's decision to stop writing new insurance policies was covered in industry publications last year. For example, a November 2022 post on the insurance industry website Coverager stated that "the insurer will no longer write new homeowners and condominium business in California." Around that time, the insurance giant ended its third quarter that year with a net loss of almost $700 million loss.
Earther emailed Allstate for comment, and the insurer confirmed that the decision was announced last November in its third-quarter 2022 earnings calls and earnings press release. "We will offer continuing coverage to existing customers," the press release said.

"We paused new homeowners, condo, and commercial insurance policies in California last year so we can continue to protect current customers," an Allstate representative told Earther by email. "The cost to insure new home customers in California is far higher than the price they would pay for policies due to wildfires, higher costs for repairing homes, and higher reinsurance premiums."

Because several large insurers have exited the state over costs and climate-related disasters, California's property owners will have to turn to the California FAIR Plan, a state-offered property insurance. But this is seen as a last resort because the coverage is expensive and often temporary, the New York Times reported.

California has seen more wildfires as climate change has fueled hotter and drier environmental conditions. A report from the National Oceanic and Atmospheric Administration found that the most destructive fires in U.S. history have occurred since 2000. The cost to repair after a disaster hasn't just increased, it has skyrocketed since 2020. The price of building materials has increased more than 19% year-over-year and has risen about 35% since the start of the pandemic in 2020, according to the National Association of Home Builders. Even large insurers can't keep up with those price jumps.

California has Proposition 103, a law that obligates insurers to ask the California Department of Insurance to approve their rates. Because of this Allstate and other insurers can't adjust prices in the state to meet the price of supplies and the frequency of repair with more disasters.
State Farm and Allstate are not the only insurance companies to pause their homeowner policy applications due to wildfires. Early last year, American International Group (AIG) announced that it wouldn't renew policies for thousands of homeowners in the state.
Want more climate and environment stories? Check out Earther's guides to decarbonizing your home, divesting from fossil fuels, packing a disaster go bag, and overcoming climate dread. And don't miss our coverage of the latest IPCC climate report, the future of carbon dioxide removal, and the un-greenwashed facts on bioplastics and plastic recycling.