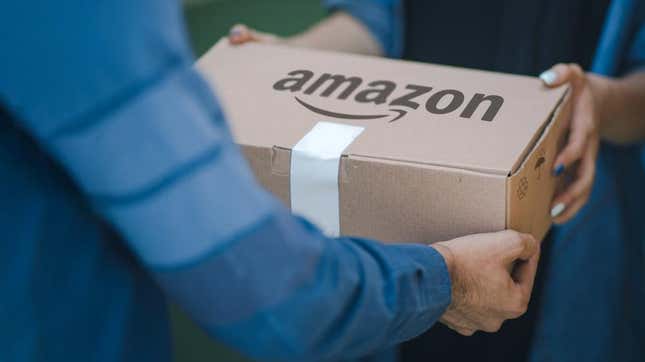 Third-party merchants on Amazon who ship their own packages will see an additional fee for each product sold starting on Oct. 1st. Sellers could previously choose to ship their products without contributing to Amazon, but the new fee means members of Amazon's Seller Fulfilled Prime program will be required to pay the company 2% on each product sold.
Top 5 Shopping Tips for Amazon Prime Day
The new surcharge is in addition to other payments Amazon receives from merchants starting with the selling plan which costs $0.99 for each product sold or $39.99 per month for an unlimited number of sales. The company also charges a referral fee for each item sold, with most ranging between 8% and 15% depending on the product category.
Since the program launched in 2015, merchants could independently ship their products without paying a fee to Amazon but the new shipping charge may add pressure to switch to the company's in-house service. As it stands, sellers can already incur other additional charges including fees for stocking inventory, rental book service, high-volume listings, and a refund administration fee, although Amazon does not list the costs on its website.
The company claimed in a blog post on Monday that independent sellers want to keep coming to their site, saying merchants "keep choosing Amazon for the value we provide." Yet sellers told Bloomberg they were blindsided when they received a notice saying they would be charged yet another fee for choosing to fulfill orders themselves, even as the Federal Trade Commission (FTC) is investigating Amazon for violating antitrust laws.
"We're sitting here waiting for the FTC to take action against Amazon for antitrust issues, and this fee shows Amazon is not scared at all," Jason Boyce, whose Avenue7Media helps about 100 businesses sell products online, told the outlet.
The FTC reportedly plans to file an antitrust lawsuit against Amazon's online marketplace over allegations that the company rewards third-party merchants who use its logistics services while punishing sellers that fulfill their own orders. Lina Khan, the chairperson of the FTC, planned the latest lawsuit against the marketplace powerhouse for months, but it is expected to be filed in the coming weeks.
Amazon's marketplace accounts for 60% of its total retail revenue, with sellers generating $32.3 billion in revenue in the second quarter of this year, an increase of 18% from the same period in 2022.
Speaking on the condition of anonymity, one seller told Bloomberg that Amazon sellers were only given a few weeks' notice about the 2% fee. The shortened timeframe made it difficult for merchants to adjust to the added fee because many already ordered inventory for the upcoming holiday season, the seller added.
Amazon did not immediately respond to Gizmodo's request for comment, but a spokesperson told Bloomberg: "We are excited to offer Seller Fulfilled Prime to sellers as a way to independently handle fulfillment of their products while also making those products available to Prime customers with fast, free delivery, great customer service, and free returns."