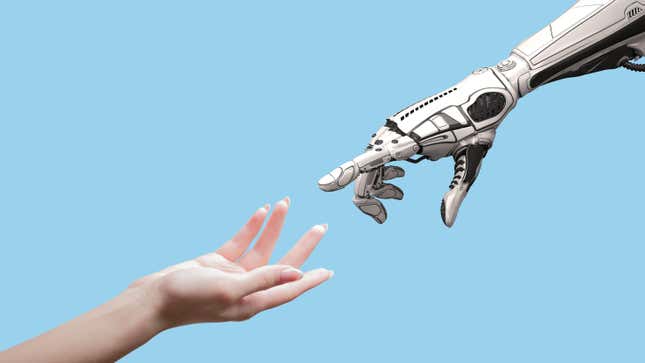 In what feels like just a few short years, advancements in generative artificial intelligence have seemingly transformed "AI" from a buzzword slapped onto boring business to attack investor capital into an an actual tool with clear, real -world use cases. Writer and business have already begun using image generator system like DALL-E and Stable Diffusion to create their own, low-cost in house art department. Open AI's ChatGPT chatbot, on the other hand, gave users a glimpse into a possible future internet ripe with sophisticated digital assistants able to spew out decent advice. Some even believe ChatGPT could unseat Google search.

Though much of the conversation about AI focuses on raw data and computing power, it would be a mistake to separate these tools from humans. From its inception, supposed AI tools have always relied on humans hiding behind the curtain, silently labelling images, sorting data, and making moral and political judgement calls that might seem trival to the living, but are next to impossible for machines.
2023 is poised to become a banner year for AI, with new startups racing forward to present new generative systems and legacy companies like Google and Meta likely to hand over more and more responsibility to its automated systems. That wave of projected hype makes it all the more important to take a step back and look at the many humans working behind the scenes to make the magic of AI a reality.