Just last month it was announced that Bane will be appearing in the Batman 66 comic book—see image above with art by Michael Allred. But what if Bane had actually appeared in the TV show? Will Brooker, the Batman expert and author of Batman Unmasked, imagines if Orson Welles had played Bane in 1966.
Brooker claims to have "uncovered" some documents about this lost episode of the 1966 Batman TV series, including a full rundown of the episode that was mysteriously left out of the episode guide in The Official Batman Bat-Book. (Which he reconstructed with help from designer Samantha LeBas.) Check it out:
But this can't possibly be real... can it?
Brooker also provided us with a couple pages of the episode's original script:
G/O Media may get a commission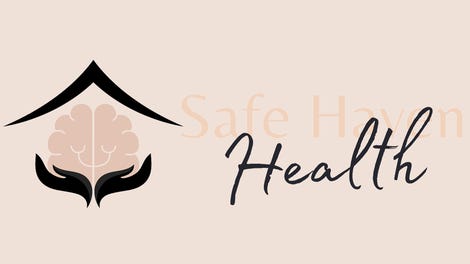 Addiction counseling
Safe Haven Health
---
Want more? Here are even more excerpts from the script for "Bane's the Name — Greetings, Mr. Wayne," transcribed from the original documents.
Episode 109 – BANE'S THE NAME – GREETINGS, MISTER WAYNE
GUEST CAST
Catwoman: Eartha Kitt
Bane: Orson Welles
Batgirl: Yvonne Craig
Aunt Harriet: Madge Blake
Tip-Top: James Griffith
Ring-a-Ding: Donald Elson
CIA: Robert Vaughn
John Blake: Jerry Mathers
Teleplay & Story by Orson Welles and Elkan Allan
Directed by Sam Strangis
Production #1706
Originally intended air date: 12/21/67 (never broadcast)
Plot
Villainous circus wrestler Bane commandeers a private plane and parachutes from it to land on the roof of stately Wayne Manor. There he meets Catwoman, and the dastardly duo agree to temporarily join forces.
Inside, millionaire Bruce Wayne is suffering a heavy bout of 'Bat-flu' and is tended by Boy Wonder Dick Grayson and Aunt Harriet. Bane breaks in, intending to rob Wayne Manor with the help of his feline companion. Through a series of cunning ruses and Robin's quick thinking, Bruce manages to defeat both Bane and Catwoman without rising from his bed, or revealing his secret identity as Batman.
Later, Bane plots to cover the First National Bank of Gotham under a gigantic circus Big Top, and rob it of its contents despite the valiant attempts of young police officer John Blake. While plundering the vault, Bane discovers an official document in Commissioner Gordon's private safe, revealing that 'Batman is secretly Bruce Wayne'. He is interrupted by the arrival of Batgirl on her Bat-Cycle, who chases him and his gang members Tip-Top and Ring-a-Ding to their underground lair. Bane is then jumped by Batman and Robin, who join the fight; Robin and Batgirl are overcome by Bane's henchmen and placed in prison pits, while Bane corners the flu-weakened Batman and threatens to remove his mask, then place him in a mechanical spanking-machine.
To his surprise, the unmasked Batman is not Bruce Wayne but John Blake. Meanwhile, Catwoman experiences a change of heart and rescues Batgirl and Robin from their imprisonment. In the confusion, the real Batman arrives, and, reunited with the Boy Wonder and Batgirl, quickly defeats Bane, who is caught in his own spanking-machine. Batman thanks John Blake for his service and announces that if he should ever retire, he is confident that there will always be a Batman in Gotham City.
[picture]
BatTalk
Writer Orson Welles
"It was the most tremendous nonsense, of course. I told them the script was worth nothing more than kindling, but they insisted on wasting their time and money on shooting the thing. I, in turn, insisted on the mask, so nobody would know or care who I was."
BatFacts
In addition to the face mask, Orson Welles' distinctive voice was concealed and distorted by electronic effects in post-production.
Trivia Quiz 58
What was John Blake's middle name?
What continuity problem is obvious between Batgirl leaving the bank and the motorcycle chase?
SCENE 1
EXT AIRFIELD DAY
Banners announce 'Gotham's Air Fair'. CIA stands proudly by a 1968 model PRIVATE PLANE, speaking to a YOUNG BOY.
ANNOUNCER:
A new day dawns on fair GOTHAM CITY, home of... BATMAN, fearless crusader against crime and all those who perpetrate it. Yet already, at this early hour, TROUBLE looms at the Gotham Air Fair, as once again, VILLAINY raises its ugly head, as sure as the sun rises.
YOUNG BOY:
Do you work with BATMAN, sir?
CIA:
No, Son, I'm CIA. That means I work for the GOVERNMENT and for all that's right in this great country, just as Batman does... [he looks off, thoughtfully]... WHOEVER he is.
YOUNG BOY:
GOSH, that sounds important. Do you own this plane?
CIA:
[chuckles] Not personally, Son. This is our newest private airplane, the FLYER. It's owned by the PRESIDENT of the UNITED STATES. But say, would you like a RIDE?
YOUNG BOY:
Would I ever?!
[BANE leaps into shot, joined by TIP-TOP and RING-A-DING, his henchmen. BANE is a towering figure with the 'He-Man' build of a wrestler. He wears a leotard and a mysterious mask covering half his face.]
BANE:
[His voice a distorted bellow] Wait your turn, young man! I need this airplane, for a PRIVATE trip of my own! [He laughs raucously. The YOUNG BOY flees]
CIA:
[Blocks his path] Now, look here, you can't do that. I'm CIA.
BANE:
I see!
CIA:
No, CIA.
TIP-TOP:
Ey, I never even learned my A-B-C at school.
RING-A-DING:
Shut up, Dummy!
BANE:
ENOUGH of this tom-foolery! [He grabs CIA by the collar and lifts him in the air] You're a big man now!
CIA:
S-So are you!
[BANE flings CIA out of shot, and mounts the ladder to the airplane cockpit]
TIP-TOP:
Say, BOSS, you want us both to come with you?
BANE:
NO! They expect to find one of us here!
RING-A-DING:
Right you are, BOSS.
[He stays behind as BANE and TIP-TOP climb into the private plane. FX as he watches them take off]
RING-A-DING:
The FLYER rises, right BOSS?
BANE:
[from cockpit] YES! The FLYER rises!
SCENE 3
INT WAYNE MANOR BEDROOM DAY
BRUCE WAYNE lies in a four-poster bed. DICK GRAYSON rushes into the room and almost collides with AUNT HARRIET, who is carrying a tray with a covered dish and glass of milk.
AUNT HARRIET:
Careful there now, Dick! You almost upset the HOT SOUP and WARM MILK I brought for poor Bruce.
DICK:
Gosh, sorry, Aunt Harriet. I guess I was just so worried about BRUCE since he came down with that rare BAT-FLU, after his recent safari to Turgistan.
AUNT HARRIET:
[Proudly] It was so good of Bruce to travel to that far-off land, delivering aid to hungry children.
BRUCE:
[sitting up in bed in his pajamas] It was the least I could DO, Aunt Harriet. And now in turn, you're delivering aid... to the starving...here in Wayne Manor! Dick, it's... good to see you, too.
AUNT HARRIET:
[She simpers as she sets the tray on his lap]: A recipe I picked up from relatives in distant Scotland. I hope it might 'whet your whistle'.
BRUCE:
[sips thoughtfully] Delicious, Aunt Harriet. Strange, how sometimes... the culinary gifts from another culture... are what make us feel most... at home. But this is no time for... idle ponderings. Dick! I hope you've not been neglecting your books.
[Aunt Harriet collects the tray from Bruce's lap, and leaves the room]
DICK:
[Approaches the bed and sits down upon it] Well, I've got to admit I've found it hard, Bruce... with you in bed like this, I mean.
BRUCE:
Your honesty is commendable. But, keep your... pecker up, Dick. I'll soon beat this off and we'll both be raring to go, in no time.
DICK:
You promise?
BRUCE:
[softly]: I promise.
Meanwhile, Catwoman is slowly opening the window.
DICK:
Gosh, Bruce, can you feel a breeze?
BRUCE:
Yes... Dick. You'd better get... tucked in, under the covers. This fever... can be contagious.
CATWOMAN:
A breeze, Mister Wayne? Make that... a purr-fect STORM!
[Bane bursts through the doors and strikes a menacing pose]
DICK:
Holy tempest, B – I mean, gosh!
ANNOUNCER:
Gosh indeed, Boy Wonder... or should we say, DICK GRAYSON, young ward of BRUCE WAYNE? Can BATMAN fight off not one, but TWO dastardly foes, while maintaining his SECRET IDENTITY? And what of the mysterious sickness still plaguing our ailing hero? Will a foreign flu be the one thing that finishes him off?
BRUCE:
Catwoman. And the masked mercenary... BANE, if I'm not mistaken.
BANE:
You've HEARD of me!
BRUCE:
Of course! In fact, I was very much... hoping to make your acquaintance. I have my own personal autograph-book, right here by my bed. I have... a special pen, which I reserve for just this purpose! If you would do me the HONOR of signing it...
BANE, his chest puffed up with false pride, swaggers toward the bed, and BRUCE triggers the secret smoke-capsule on his fountain pen, releasing a cloud of thick, choking vapour. BANE coughs and splutters.
BRUCE:
Now, Dick... you remember we were talking about 'hitting the books'? Choose the one you find... HARDEST of all!
DICK takes up a gigantic hardback volume from a nearby desk and with two hands, brings it down over Catwoman's head.
FX: KA-THWOK!
The two villains lie collapsed on the floor.
DICK:
Holy homework, Bruce! I should never have doubted you when you told me studying would pay off.
BRUCE:
A little... doubt... can be a pernicious thing. [A thoughtful beat. DICK hangs his head.] But lectures belong in the school-room, and I'd say you'd just graduated, old chum! [ DICK grins in relief as BRUCE swings his legs out of bed.] Hand me my dressing-gown, Dick. I think the perfidious plans of this... nefarious newcomer, BANE, deserve more thorough investigation... in another guise!
DICK:
You mean, we should both go out into Gotham City wearing only our dressing-gowns?
BRUCE:
[He dons the gown and ties the belt loosely] Not this... time, young friend. I merely required this dressing-gown, to preserve... the minimal requirements of decency and decorum. [DICK nods understandingly. BRUCE raises a finger] I meant that we should follow up this scheme, as BATMAN... and ROBIN! TO THE BAT-POLES!
SCENE 5 [EXTRACT – REMAINDER BELIEVED LOST]
INT UNDERGROUND LAIR NIGHT
[RING-A-DING and TIP-TOP laugh as they lower BATGIRL and ROBIN into twin PRISON-PITS, each one bearing the pre-prepared signs BATGIRL and ROBIN. BATMAN readies himself into a boxing position as BANE walks toward him, thumbs tucked into the straps on his wrestler costume]
BANE:
So... Mister WAYNE!
BATMAN:
[visibly reels] What? Where did you hear that name, you FIEND?
BANE:
Oh, don't be SURPRISED, Mister Wayne! [He pulls the legal document from his costume pocket – it is a scroll with an official seal] They do teach us to READ at the circus, you know?
TIP-TOP:
[To RING-A-DING] Eyy, they taught us to read? I musta missed that class!
RING-A-DING:
[Hitting him on the arm] Shut up, Dummy!
BANE breaks the seal with a flourish and unrolls the document. BATMAN is unsteady on his feet with shock, a hand to his forehead.
BANE:
That's right! And when I expose this document to the Gotham City News, everyone will know that BRUCE WAYNE is –
ROBIN:
[From the prison pit] BATMAN! Use this!
With a sure hand, ROBIN tosses a BAT-BULB-EXTINGUISHER from the pit. BATMAN deftly catches it, recovering his wits.
BATMAN:
Of course! A BAT... BULB-EXTINGUISHER. Thank you, Boy Wonder! And now, BANE, it's 'lights-out' for you and your dastardly carnival crew!
BATMAN activates a flashing button on the BAT-BULB-EXTINGUISHER and the screen goes black. [NOTE – Season 3 struggled on a low budget and it is suspected this may have been a money-saving measure, inserted in the script by producer William Dozier]
BANE:
Ah! You think the DARKNESS is your old friend? No matter! I can continue to TALK!
TIP-TOP:
[Lights a match so we see his face and RING-A-DING] Ey, I think I'd prefer the SOUND OF SILENCE!
RING-A-DING:
Shut up, Dummy! [Blows out the match, leaving them in darkness]
BANE:
Enough TALK, Mister Wayne! Let us see if you can FIGHT!
The BATMAN theme plays as the two titans are joined in physical combat. We do not witness the mighty blows they land upon each other, but FX amply demonstrate the epic nature of the battle.
FX:
BA-BOOM!
FX:
ZONK-KO!
FX:
KA-SPLOOIE!
The struggle continues in darkness for two minutes, until light returns to the location and we discover BANE has cornered BATMAN by the REST-ROOMS of his underground lair.
BATMAN:
You are... a worthy opponent, BANE. If I wasn't suffering the insidious effects of that influenza, picked up in a foreign land... but no matter. A true... hero, knows when to ... 'throw in the towel'. I SURRENDER!
We see BATGIRL in her prison-pit, a hand at her mouth with concern, and then ROBIN, pacing his prison-pit in rage and sorrow, close to tears.
ROBIN:
[Calls] Don't do it, BATMAN!
BATMAN:
I...MUST, Robin.
BANE:
Very good! Then you accept that, as the VICTOR in our tournament, I must UNMASK you and then PUNISH you on my SPANKING-MACHINE!
BATMAN:
[Lowers his head] I do. [Lifts his head quickly] But first! Am I to... understand, that the CIRCUS raises its performers with a certain... CODE OF VALOR?
BANE:
Of course!
BATMAN:
Then... you will permit me to... EXCUSE myself, before I accept my PUNISHMENT. [He nods discreetly toward the REST-ROOMS of the underground lair]
BANE nods, and his men stand back, allowing BATMAN to stumble toward the REST-ROOMS. BATMAN looks in puzzlement at the figures on both doors – we see a close up of the sign on the WOMEN'S ROOM and then BATMAN looking at his own CAPE, which resembles a stylised DRESS – before he shakes his head and enters the MEN'S ROOM.
Mere seconds pass before BATMAN leaps out, energized and with new VIGOR. He seems like a new man: taller, more athletic, even his voice changed.
BATMAN:
So, BANE, you wanted to see the MAN behind the MASK?
BANE:
Indeed! But Mister Wayne, you seem... changed.
BATMAN:
A refreshing glass of WATER did the trick. And the name's not WAYNE, you circus creep...
He unfastens the buckles and clips that hold his cowl, and removes it.
BANE:
Police Officer JOHN BLAKE!
ROBIN:
[From the prison-pit] Holy mistaken identity!
[extract ends]
EPILOGUE [NEVER FILMED]
INT WAYNE MANOR DAY
BRUCE WAYNE is relaxing in an arm-chair, reading the Gotham News. ALFRED brings in a tray of milk and cookies.
ALFRED:
Anything remarkable in the newspaper, today, MASTER WAYNE?
BRUCE:
No, Alfred... fortunately it seems that BATMAN's secret identity will remain just that... a SECRET.
ALFRED:
[Pours tea] I am heartily relieved, sir. Sir, if I might be permitted to speak freely?
BRUCE:
Of course, old friend.
ALFRED:
[Raises himself to his full height and gazes off as he remembers] I had a career of my own before joining your service, sir. I was a thespian in the London theatre companies, and also proudly served my own country... as a soldier. [He stands even straighter, as Bruce nods solemnly and approvingly]
During that time abroad, sir, we dealt with one particularly nasty gentleman, who was stealing the gems from the Royal Palace of Burmistan. Well, sir, as you might expect, we wondered what he was doing with those gems.
BRUCE:
[Sips his tea] If I know criminals, Alfred, he was using them in a nefarious scheme to steal the world-famous Ornamental Goose of Burmistan.
ALFRED:
Quite so, sir. Your knowledge of world history and cultures never fails to impress. But on this occasion, the villain wanted no such thing. One day we found a small child, sir, playing with one of the rubies he had purloined. It was the size of an orange.
BRUCE:
Then I can only surmise...the felon in question was that clown prince of crime, JOKER.
ALFRED:
Forgive me, sir, but how did you reach that conclusion?
BRUCE:
[He lowers his cup to explain] Nothing in the English language rhymes with the word 'orange', Alfred. But something rhymes with 'jewel'... FOOL! Another word... for a jester, or JOKER.
ALFRED:
Your deductive abilities never cease to amaze me, sir. [He begins to collect the tea-things] If I might be permitted one further musing from the head of THIS old fool...
BRUCE:
[Fondly] Of course.
ALFRED:
[Straightens again with the tea-tray] I sometimes have an idle vision, sir. That one day, I retire from your service, and in my twilight days I travel again, to take a last look at the world. In a pavement café, one evening, I see a couple, sir. A dark-haired gentleman and a very beautiful lady.
BRUCE:
A romantic thought indeed, Alfred!
ALFRED:
Thank you, sir. But then, if I may... the gentleman turns his head, and I see that it is you, Master Wayne... finally retired from crime-fighting and happily married to your bride.
BRUCE:
[Folds the paper decisively, stands and places it on the tray] A romantic THOUGHT, Alfred, but it stems, I fear, from a soft HEART... and, if you will forgive me speaking frankly, old friend, an age-addled BRAIN! Because I have made a solemn vow to take no 'bride', except crime-fighting itself... and to never retire... [they both turn solemnly to camera] from being BATMAN.
[credits]
All materials written by Will Brooker, with design by Samantha LeBas.