NFL Mobile: Verizon just overhauled their NFL Mobile app and it's hands down the best way to follow America's favorite sport. The basic version of the app lets you keep track of scores, news, stats and has live audio feeds of every game. Pony up $10/month for VCAST and you'll get to watch the RedZone channel, NFL Network, and both Sunday Night and Thursday Night games. Verizon only. Free.

MOG Mobile: An awesome $10-all-you-can-eat music streaming service that's even awesomer because you can download songs. Single songs, entire albums—as many as you like.
Kyle:
This is a big move for MOG; Rhapsody currently only lets users download playlists curated on the computer, and Rdio's buffet download service is still in its invite-only phase.
G/O Media may get a commission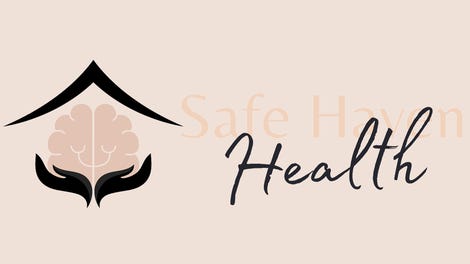 Addiction counseling
Safe Haven Health
But that's not the only thing that MOG has going:
Another clever feature unique to MOG is its flexible radio stations that can be customized by song. You can pick and play an artist-only radio station and it will populate your music queue with the songs from that station, which than can be browsed, skipped, replayed, or downloaded to your library, just like music you would've searched for.

Vlingo SuperDialer: Vlingo SuperDialer is an incredibly useful voice search app that returns local results. Think of it as a new age 411.
Say "Chinese food," for example, and SuperDialer will provide a list of the closest places to grab some lo mein on the way home-along with a quick link to call an establishment, and the option to view each on a map with directions.

Groupon: Groupon, the city-specific daily deals website, is now available on Android. You can purchase the deal of the day, keep track of previously purchased Groupons and redeem Groupons in person all through the app. Android 1.6

Nook for Android: Nook for Android is critical if you're a nook user, but it's barebones on the features front.
Nook for Android has many of the ebook app standbys: turning pages just takes a flick, and there are 8 fonts and 5 sizes for making your text just right. No magazines or newspapers available yet, though, which is too bad

Micdroid: It's like the T-pain app on the iPhone but with less pizazz and bling, and for Android. It's still in the early phases of development so things might get wonky but hey, if you're auto-tuning your life, things are supposed to get wonky. Yaaayehyeaa.

Edwin: A pretty flippin' sweet speech-to-speech app: If you ask a question, the app will answer you right back. You could ask for the weather, where the closest movie theater is, what the definition of a word is, tell it to launch an app, or pretty much anything. The voice is a little robotic, but it's a neat idea, especially for those eyes-free situations.

MyVerizon: The app just received an update and since it ties into your Verizon account, you can keep track of data usage, text messages, minutes and more. This version looks less crappy and comes with a widget. Verizon only.