Warner Bros. has announced that their performance capture Jungle Book film, which has gotten a couple name changes and delays over the years, will now be called Mowgli. But after over five years of problems and stalls, is this ambitious adaptation going to be worth the wait?

It's safe to say this Jungle Book adaptation has had its share of problems. Five years ago, Warner Bros. announced it was making a live-action movie based on Rudyard Kipling's famous story The Jungle Book. Then, one year later, Disney announced it was doing the same thing—though that was mostly due to Disney wanting more live-action adaptations of their own animated films than being a Warner Bros. copycat. Disney's Jungle Book came and went, and yet the other project, now helmed by Andy Serkis with a script written by Callie Kloves, remains nowhere to be found. But Serkis promises it's still totally happening, with a new title and plot synopsis that, in truth, sounds like every other adaptation we've gotten.
Blending live action and performance capture, the story follows the upbringing of the human child Mowgli (Rohan Chand) raised by a wolf pack in the jungles of India. As he learns the often-harsh rules of the jungle, under the tutelage of a bear named Baloo (Serkis) and a panther named Bagheera, Mowgli becomes accepted by the animals of the jungle as one of their own. All but one: the fearsome tiger Shere Khan. But there may be greater dangers lurking in the jungle, as Mowgli comes face to face with his human origins. The other story's central animal characters are: Kaa, the snake; the leader of the wolf pack, Akela; the scavenging hyena, Tabaqui; Nisha, the female wolf, who adopts the baby Mowgli as one of her cubs; Nisha's mate, Vihaan; and Mowgli's Brother Wolf.
Other than young actor Chand, Mowgli will star Christian Bale, Benedict Cumberbatch, Freida Pinto, and Cate Blanchett. Serkis took over as producer and director in 2014, and the production has been delayed a few times to compensate for Disney's version, as well as make time for the costly special effects (most of the actors are being shot using performance capture). It was originally supposed to come out in October 2016, then was bumped to October 2017, and has since been moved to October 19, 2018.
Serkis hasn't really talked about the project in awhile, at least not in detail. The only thing we have to go on is this Facebook statement from April 2016, the last time the movie's production got delayed. I'm curious if it holds up.
Every minute more that we have to evolve the technological pipeline will make all the difference. The ambition for this project is huge. What we are attempting is an unprecedented level of psychological and emotional nuance in morphing the phenomenal performances of our cast into the facial expressions of our animals. We are breaking new ground with realistic non-humanoid animal faces, such as a panther or wolf, ensuring that they convincingly communicate with human language and emotion via performance capture, and are able to stand up to real scrutiny in richly complex dramatic scenes. So hang on in there... This is truly next generation storytelling, and it will be the real deal.
G/O Media may get a commission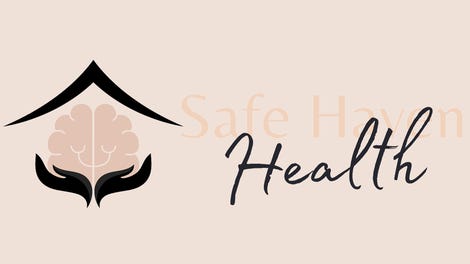 Addiction counseling
Safe Haven Health
But it's still totally happening. Like, for realsies.