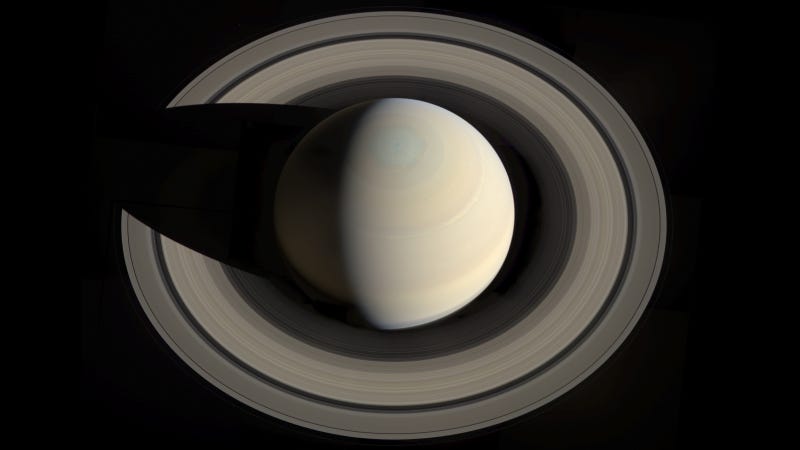 Please excuse the double Saturn with cheese posting today but this stunning composite image of the ringed world—as seen from the top—is too good not to mention here.
It was made with 36 photos taken by Cassini on October 10 and it shows the planet as you would see it from an orbiting spaceship.
Jason Kottke removed the rings because he's mean like that. Notice how the sunlight bounced off the rings disappear, making it a much duller planet.
Incidentally, this is how Saturn will look in a hundred million years, when all the rings disappear.