Patty Jenkins teases some details about Wonder Woman 2. Dan Harmon discusses Rick and Morty's return. The Rock has a few more peeks at the Rampage movie. Plus, new footage from Spider-Man: Homecoming and War for the Planet of the Apes, and the Ice Warriors return in new Doctor Who pictures. Spoilers now!

Star Wars: The Last Jedi
Making Star Wars has details—and a sketch—about a new kind of Royal Guard, heavily inspired by the red-cloaked guardians of the Emperor in Return of the Jedi. The personal guards of Snoke, dubbed the Elite Praetorian Guard, are similarly clad in red, but this time the body-length robe is missing, replaced by a shiny red scalloped armor covering their arms, head (in a complete coverage, visorless mask), and torso. Instead of the simple staff, the Praetorians have a more ornate spear, which apparently features both a rather large blade and a small, pink-flamed, sort of electrified "blowtorch" attachment underneath.
Apparently these guards will be seen in scenes with Snoke aboard his grand flagship of the First Order fleet, and even potentially in scenes where Kylo Ren goes to fight Rey and Luke on Ahch-to as part of a major fight scene, but take those details with a pinch of salt for now.
---
Wonder Woman 2
Patty Jenkins has confirmed to Entertainment Weekly the sequel will be set in America.
The story will take place in the U.S., which I think is right. She's Wonder Woman. She's got to come to America. It's time.
G/O Media may get a commission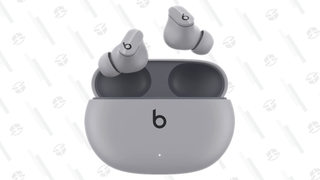 Jenkins also told Fandango that given the sequel's contemporary setting, Chris Pine may not to be able to logically return as Steve Trevor.
All I can say is it was a dilemma. It's something I hope we don't talk about in the public [because] I want people to see, but it's very hard to know which characters will be in the next movie because of the time period, so it's a big question.
Lynda Carter, however, is a must for a cameo:


---
Cars 3
The late Paul Newman is credited to reprise his role as Doc Hudson, the talking 1951 Hudson Hornet.
---
Suicide Squad 2
Star Joel Kinnaman (Rick Flagg) vaguely told THR a sequel may film as early as next year.
As far as I know they're writing the script and I think the plan is to shoot it sometime in 2018, but that could change. I think I'll definitely come back for it.
---
Star Wars: Episode IX
Colin Trevorrow spoke to Cinema Blend about Carrie Fisher's passing, and hinted that the final film in the sequel trilogy will do something to honor Fisher's legacy.

[General Leia] was a major character, that's not a secret. She really was. And it was extremely sad for all of us, mostly just because she was so loved by the Star Wars family and everyone that worked with her. I feel like our options are limited mostly by ourselves, in that there [are] only certain things that we are willing to do. But I can guarantee it will be handled with love and respect, and all of the soul that Carrie Fisher deserves.
---
The Mummy
Producer Alex Kurtzman has confirmed to IGN that there will be no post-credits scenes.
No, no, that's Marvel's domain. So render unto Caesar what is Caesar's. Maybe it'll feel more appropriate down the line, as the universe builds itself. I don't think [anyone] wanted to be accused of ripping off what they did so well.
---
Spider-Man: Homecoming 
Tony Stark films an alibi for Aunt May in the latest (and very low-quality) clip.
---
War for the Planet of the Apes
Famous British primatologist Jane Goodall, who has teamed up with 20th Century Fox to rehabilitate chimpanzees, narrates the latest trailer.
---
Rampage
Jeffrey Dean Morgan's character debuts in a set photo from the Rock's Instagram.
And here's a photo of the Rock soothing the savage breast of his albino gorilla, George.
---
Transformers: The Last Knight
The three-headed Dragonstorm looms in the latest IMAX poster.
"Tessa" gets her own spotlight trailer.
---
The X-Files
Glen Morgan, Darin Morgan, and James Wong will write new episodes for season 11. [Den of Geek]
---
Rick & Morty
Co-creator Dan Harmon searches for meaning in a new featurette.
---
The Originals
KSiteTV has pics from June 9's,"A Spirit Here Won't Be Broken." More at the link.
---
Doctor Who
A synopsis has been released for Rona Munro's first episode of Doctor Who since the final serial of the classic series, "The Eaters of Light."
A long time ago, the ninth legion of the Roman army vanished into the mists of Scotland. Bill has a theory about what happened, and the Doctor has a time machine. But when they arrive in ancient Aberdeenshire, what they find is a far greater threat than any army. In a cairn, on a hillside, is a doorway leading to the end of the world.
Finally, here are pictures from this week's "Empress of Mars," which writer Mark Gatiss described in a recent interview as "Zulu with Ice Warriors." Ice Warriors! The Doctor doing the dishes! Moustaches! They've really got it all. Head to the link to see more. [Doctor Who News]

---


Additional reporting by Gordon Jackson. Banner art by Jim Cooke.