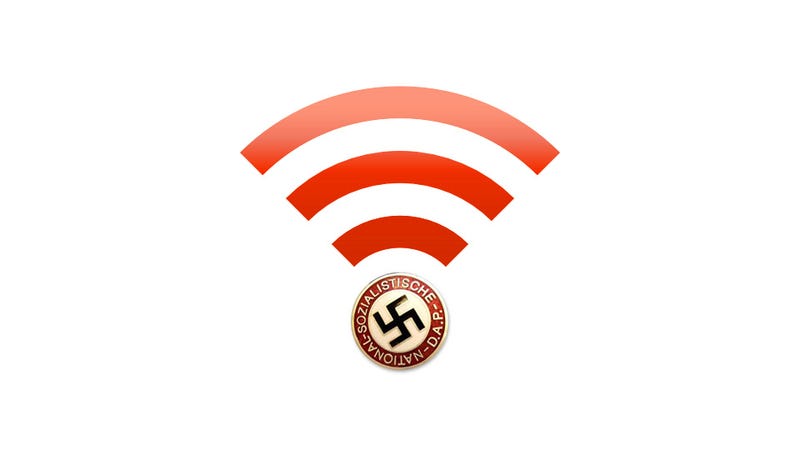 New Jersey police are in search of A bigot who set up a Wi-Fi network called "F*ck All Jews and N*****s" inside a community center in the town of Teaneck, 10 miles outside of New York City.
A 28-year-old African-American mom got the Wi-Fi signal on her iPhone while inside the Richard Rodda Community Center. According to the police investigation, the Wi-Fi network was connected to a router inside the community center.
Teaneck Mayor Mohammed Hameeduddin said that this is "deeply disturbing." The hateful Wi-Fi network follows other recent incidents in Bergen, the county where Teaneck is located. There were attacks against the Jewish community in this area.
I say we follow Woody Allen's advice when Nazis were marching in New Jersey: let's go there with bricks and baseball bats and really explain things to them. [NY Daily News]