Back in February, Apple excitedly told the world that its first original series, the Carpool Karaoke spin-off, would be launching in April. Now, according to Reuters, the premiere has been pushed back until "later this year."
Carpool Karaoke: The Series is one of Apple's first big bets on content—the company is also planning the awful-looking, Shark Tank-style "reality" show Planet of the Apps, as well as a scripted series starring Dr. Dre. Based on its trailer, Carpool Karaoke: The Series looks like an extended version of the popular segment on The Late Late Show with James Corden. The "Carpool Karaoke" segments, in which Corden goes for a drive with a famous celebrity musician, singing their tunes along the way, has wracked up more than a billion views on YouTube for CBS.
The segments are also cloying and annoying—and our preview from Apple doesn't look any better.
We're not sure why Apple has delayed its first series (we've reached out to the company for comment and will update if it responds), but the optics aren't great. Reuters reports that Apple, a company known for meticulous and well-planned launches, has twice canceled its launch party plans for the show. The series, whenever it does launch, will be exclusive for Apple Music subscribers.

On one hand, given how bad it looks, Apple should probably just forget about Carpool Karaoke and let the series go to syndication (or the Spike TV network, where a nearly-identical show is already airs), just to put us all out of our misery. But on the other hand—the hand holding a giant bag full of money—though Carpool Karaoke: The Series will almost certainly be terrible, it has a much better chance at success than the sure-to-be-awful Planet of the Apps. That abomination is still slated for a premiere this spring, though who knows at this point.
As we discussed in January—when word of some of Apple's broader content ambitions started to leak—the content game is tough. Companies such as Netflix and Amazon are spending billions of dollars on original programming every year. If Apple really wants to compete with the big guys, it needs to be willing to spend money on content—preferably content that is higher-quality than late-night TV spin-offs or bad "reality" shows. But recent reports indicate that no one in Hollywood, not even Apple, fully understand what the company is trying to do.
G/O Media may get a commission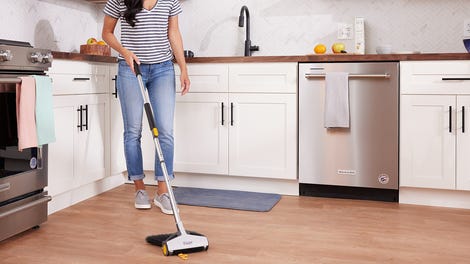 BOGO 50% Off
Flippr - BOGO 50% Off
The good news, we suppose, is that it will likely be at least a few more weeks before we're all bombarded with bad James Corden Apple Music ads again.