Apple is preparing to film its own original scripted TV shows and potentially movies, according to a new Wall Street Journal report. Apple executives are reportedly already in discussion with industry veterans about how to create shows comparable to Netflix's Stranger Things or HBO's Westworld. If all goes according to plan, the company will begin offering its original TV shows on its $10-per-month streaming service Apple Music by the end of 2017. Sadly, it looks like Apple is going to half-ass the enterprise.
Let's back up for a second though, because the news about Apple's push into video production has been a long time coming. The tech company has already carved out deals for some original programming, including a 16-episode spinoff of James Corden's "Carpool Karaoke," a reality TV competition called "Planet of the Apps," and a scripted show from Dr. Dre that we don't know much about except that it includes at least one orgy.
Now, Apple is also reportedly talking to "veteran producers" in Hollywood to look for scripted television shows and is also speaking to studios and network executives in the search for new video content. Apple is reportedly serious about buying rights to scripted television programs, and the discussions around original movies are said to be "preliminary."
The discussions mark a huge strategic shift for Apple. The company has long been rumored to have an interest in original video content, and the prospect of Apple elbowing its way into Hollywood has been talked about in media and tech circles ever since Steve Jobs cut a deal with networks and TV studios to bring shows and movies to iTunes in 2005.
In 2015, a full decade later, Variety reported that Apple was "eyeing" a move into original programming, but details were scarce at that point. The scope of Apple's ambitions has never been clear. No one could suss out whether the company planned to create an entire division dedicated to creating original content or just experiment with one or two projects.
G/O Media may get a commission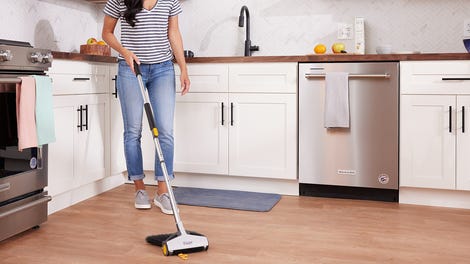 BOGO 50% Off
Flippr - BOGO 50% Off
On the surface, Apple and Hollywood have always appeared to have an obvious symbiotic relationship. The tech giant has a built-in audience through iTunes that makes it easy to get eyeballs in front of any show it wants. Apple also makes many of the devices people are streaming content to, like the iPhone and Apple TV.
Of course, Apple wouldn't be the first technology company to dip its toes into producing original content only to fail miserably. Take the Xbox Entertainment Studios that was created to develop original series for the gaming platform (like an overhyped live action "Halo" series produced by Steven Spielberg that never saw the light of day). The studio was ultimately closed after two years due to the cost of competing in an overcrowded race with Netflix, Amazon, Hulu, and more.

The same thing is happening right now with YouTube Red. Google has essentially tacked on a paid service to its already popular streaming platform, and despite signing some big stars who are already popular on the platform to deals, the Google-funded programming is unmemorable. When's the last time you heard about or read about a YouTube Red show? Can you even name one?
Apple's content appears to be headed down the wrong path as well. The shows that have already been announced sound abominable, and it seems the company's approach going forward will be tepid. According to the WSJ report, Apple will not spend the hundreds of millions of dollars it would take to really make content competitive with streaming top dogs like Netflix and Amazon—to say nothing of HBO. Instead, the company wants to use its original TV episodes as a differentiator to help it better compete against Spotify, the chief rival to Apple Music. This will be a huge waste of time and money that will likely yield garbage content.
If Apple plans to use original programming to compete with Spotify it should take a cue from its enemy—remember the garbage series called Drawn & Recorded Spotify created last year? I hope you don't because it was embarrassingly bad. (Please see the terrible video above.)
If the success of Amazon and Netflix programming has taught us anything, it's that the only way to make good video content is to go all in. There are, of course, the occasional good shows that pop up on other platforms—Comedians in Cars Getting Coffee comes to mind—but those programs are an anomaly. The best programming—the kind that wins awards and gets more people to subscribe—has been accomplished by throwing the treasury at it. Companies rarely reveal how much they actually spend, but for reference Amazon spent $1.3 billion on content in 2014. And over the summer the company revealed that its it would spend twice as much in the second half of 2016 than it did in the second half of 2015. And that's peanuts when you consider that Netflix is reportedly planning to spend some $6 billion on content in 2017.

Apple and Hollywood appear to be inseparable at this point. Apple needs endless content for people to consume, and Hollywood needs to reach more people in a world were technology is radically changing how people watch stuff. Who knows, maybe Apple will get away with spending modest amounts to produce really compelling programming that shifts the balance between Apple Music and Spotify. History seems to indicate otherwise.