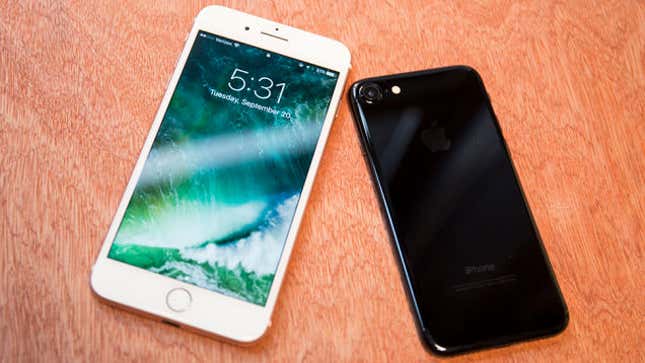 A few weeks ago, we reported on connectivity issues plaguing iPhone 7 users, particularly those on the Verizon network.
Apple's Vision Pro Seems Powerful, But Who Is It For? | Future Tech
Today, Apple issued an update for iOS 10, iOS 10.0.3, that should hopefully fix some of those problems. The update says it "fixes bugs including an issue where some users could temporarily lose cellular connectivity."
The problem many Verizon users faced (though it affected other carriers too) often meant that users were randomly losing cellular signal or GPS service, often when entering dead spots. In my own experience, I've watched my iPhone 7 Plus drop to 3G or 1X signal and then only come back to LTE after toggling airplane mode on my phone.
Since writing our story almost two weeks ago, I've received dozens of emails from other Verizon customers also experiencing connectivity issues with their new iPhone 7 or 7 Plus. If you're running an iPhone 7 or 7 Plus and have had connectivity issues, you can update your phone to the latest release by going to Settings > General > Software Update.
And do let us know if this helps fix your connectivity issues.