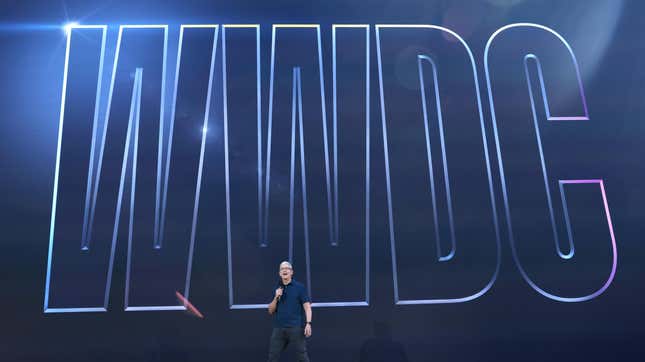 Hope you weren't expecting to finally catch a glimpse of Apple's mixed reality headset any time soon. Anonymous sources familiar with the planned debut told Bloomberg's Mark Gurman that the MR "Reality" series headset was set to be announced in April, but is now being pushed back to June in time for the company's Worldwide Developers Conference, or WWDC.
How To Prep Your iPhone or iPad Before Selling
According to the report, there were still lingering issues with the product's software and hardware that needed working out before the headset's full debut. It's been in development for nearly eight years at this point, and analysts had previously expected its debut last year. That got pushed to January this year, then spring, and now finally June. Of course, the still unannounced but long rumored headset could get delayed again, so at this point it's best not to get your hopes up.
The unnamed sources told Bloomberg the plan is to still release the device sometime later this year after the company provides product specs at WWDC. Apple hasn't released an entirely new line of products since its Apple Watch back in 2015, so its first step into mixed reality would be the first new line in a while. In effect, the company's jump into the virtual wearables space would be a climax for the company's long-standing goals to bring augmented reality headsets to consumers.
Menus will reportedly look akin to an iPhone interface, and along with an app store, it will contain regular Apple apps like Messages, TV, and Safari. The software should allow users to select and pinch items and menus in an AR environment, but there's been lingering issues with controls that's led to this delay, according to Bloomberg. The company has had its work cut out for it trying to perfect hand and eye coordination sensors. The battery will be an external device wired to the headset that's meant to sit inside users' pockets during use.
G/O Media may get a commission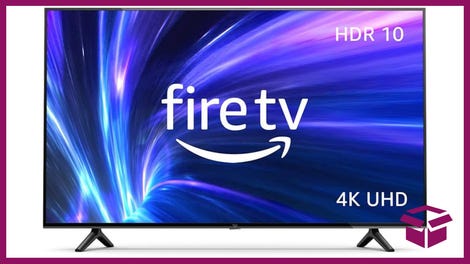 42% Off
Amazon Fire TV 50" 4K Smart TV
The mixed reality set is meant to incorporate both augmented reality and virtual reality features. There's been some hints and leaks at specs, but the latest info says the device will incorporate two 4K displays, wield 14 cameras along its outer shell, and use a chip equivalent to Apple's own M2 processor. The whole point of mixed reality is that users can interact in both a VR and AR capacity, being able to switch between the two at will. The software, sometimes reffered to as "RealityOS" by outsiders, has been dubbed xrOS by those working at the Cupertino tech giant.
Even once Apple finally shows the headset off, the expected price point would put it far above the average consumer's reach. The mixed reality headset is expected to cost $3,000 and have limited availability at launch. There's been so many rumors and speculation over Apple's upcoming headset that it's hard to keep track of everything. Past trademarks have hinted at variations of the device all prefixed with the "Reality" moniker.
Of course, Apple would have to produce a cheaper option if it wants to see any real adoption of its mixed reality dreams, and there have been rumors of affordable options coming down the pike. Those could arrive as soon as 2024, as per these latest reports. Knowing Apple's penchant for delays with its AR headset, we'll believe it when we see it.