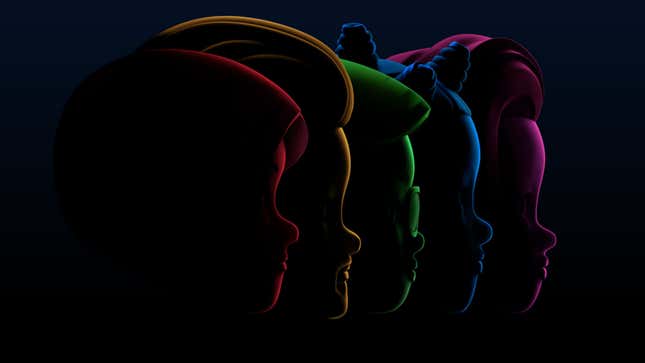 Apple's World Wide Developer Conference, better known as WWDC, kicked off on June 6 with a keynote hosted by CEO Tim Cook. The event is meant for developers, but the rest of the world tuned in to the main event as Apple revealed the latest on iOS, macOS, and iPadOS while debuting a few new products.

Making the Facebook Papers Public
As it has for the past few years, Apple is holding WWDC as a virtual, online event, free for all developers to stream from June 6 to June 10 from the comfort of their homes. The keynote—the focal point for Apple fans—was broadcast online for everyone to watch, and this year, a few lucky devs and this fortunate tech report were in attendance.
In this post, we'll give you a taste of what Apple has revealed at WWDC and include links to more detailed articles. That said, here is everything we know about Apple's WWDC event, including all the big software updates and product releases.
How to watch the WWDC 2022 keynote
The keynote is behind us but you can catch up on all the action by rewatching the presentation. Embedded below is the full 1-hour and 48-minute showcase with timestamps so you can jump to the sections that interest you the most.
Everything We Know About Apple's 2022 WWDC Event

Just as we expected, Apple came out of the gates by revealing iOS 16, the next version of its iPhone operating system. Slated to reach devices later this year, iOS 16 is a significant update that introduces a new lock screen, Messages features, and shared iCloud photo albums, among other things.
On the topic of photos, one of the more buzzworthy new features coming to iOS is called "Lift subject from background." It uses AI to essentially cut out an object from the background of a photo so you can then use it elsewhere, like in a text message. Smarter dictation, live text from a video, and some health and fitness updates round out a major iOS renovation.
We also got a quick glance at a new version of CarPlay, which was shown spanning a large digital gauge cluster, a big tablet-like screen, and a massive infotainment panel. Apple let us know about its involvement with Matter, the long-awaited universal smart home standard backed by the largest technology companies. The new Home app has been prepped for Matter's eventual arrival.
Included in the iOS chatter was a new Apple Pay feature called "Apple Pay Later," which, as you probably guessed, lets you buy products and pay for them later. The Maps app was also given an update, and though it probably won't come close to rivaling Google Maps, there are now additional 3D map views along with "Multi-Stop Routing," which somehow wasn't already a feature.
Next up was watchOS 9 which takes advantage of the larger screen on the most recent Apple Watch models. You get four new faces including an astronomy face, a lunar calendar face, and one that lets you adjust the size of fonts by rotating the digital crown.
The upcoming OS version also introduces better sleep tracking, alerts for potential drug interactions when taking medication, the ability to plot a runner's form using accelerometers and gyroscopes, and calendar event creation straight from the watch.
We finally got some new hardware when Apple debuted the M2 processor, ushering in the second generation of custom silicon. Though fundamentally similar to the M1, the M2 was enhanced in every way, promising faster performance, greater RAM capacity, and improved graphics.
It will power a new $1,199 MacBook Air, which was redesigned with slimmer, flatter chassis, a larger 13.6-inch display, and a 1080p webcam, among other changes. Visually, the biggest addition is the two new colors, a soft gold called Starlight and a more-black-than-blue version called Midnight. Apple also updated the MacBook Pro 13 with M2, but it's barely worth a footnote.
Later this year, those two laptops will be updated to macOS Ventura, the upcoming desktop OS that Apple revealed at WWDC. The Mail app received some substantial improvements including a better search function and the ability to undo send or schedule messages.
Stage Manager will likely be the single most talked about addition to macOS; it's a multitasking interface that automatically organizes apps and windows in a single view on the left side of the screen. You can manually group tasks together or open multiple simultaneously and resize or relocate them. The goal of Stage Manager is to give you instant access to the apps and windows you use most often. If it isn't the highlight, Continuity, which gives you the ability to use your iPhone as a webcam (wired or wirelessly) is.
Stage Manager is also coming to iPadOS 16, though we're curious if it'll take up too much space on a smaller display. The Home app will get an all-new design language on iPadOS 16, just as it will in iOS 16. The iPad is also getting the Weather app, which has been a long time coming.
Notably missing from WWDC (so far) was any overt reference to an AR/VR headset or software platform and updates on Apple TV. We'll keep this article updated with the latest information from the event.