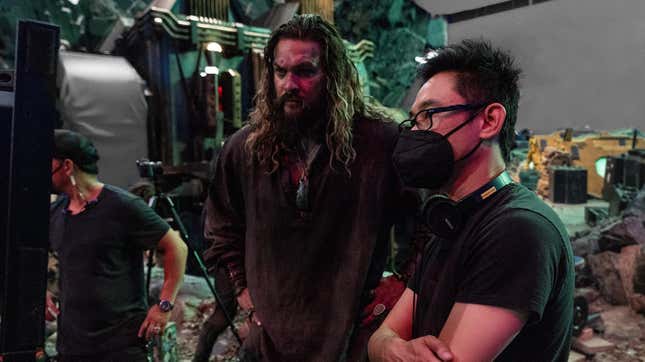 The long-awaited first trailer for Aquaman and the Lost Kingdom was finally released today and it's a lot. Director James Wan is certainly not holding back in returning to the world of Atlantis and seems to even be upping the ante on every single level. But what exactly is going on? What are the intentions here? Instead of guessing, we thought it might be better to hear it from the man himself.
Earlier this week, io9 was among a group of journalists invited to catch an early glimpse at the trailer and speak to Wan about it afterward. Over the course of the discussion, the man who previously directed Saw, Insidious, and Furious 7 explained some of his thoughts and ambitions with this latest DC installment.
"It's a movie that's very close to me. It's very special to me, especially from where we started with the first movie and with where we're going with this one," Wan said. "For me, it really feels like The Lost Kingdom is like the perfect companion with the first Aquaman. It's like one and two just feel like it fits together. So I hope you guys feel the same way eventually when you see the final film."
What else did he say? Like Aquaman, let's dive in.