We have more indie horror movie trailers and news than you can brandish a machete at. Ant-Man and the Wasp: Quantumania explains how Scott and the others can talk to the creatures of the Quantum Realm, and it's gross. And the Animaniacs gear up for one final season. All that and more—spoilers, ho!
O'Dessa
Deadline reports Sadie Sink is attached to star in O'Dessa, a post-apocalyptic rock opera "with original songs written and produced by Jasper and Jason Binnick" from Patti Cake$ director Geremy Jasper. The story is said to follow "a farm girl on an epic quest to recover a cherished family heirloom. Her journey leads her to a strange and dangerous city where she meets her one true love—but in order to save his soul, she must put the power of destiny and song to the ultimate test."
---
Ghost
In a new interview with Vanity Fair, Channing Tatum revealed he's secured the rights to 1990's Ghost and plans to star in a remake.
We actually have the rights. Yeah, we have the rights to Ghost. But we're going to do something different. I think it needs to change a little bit...
G/O Media may get a commission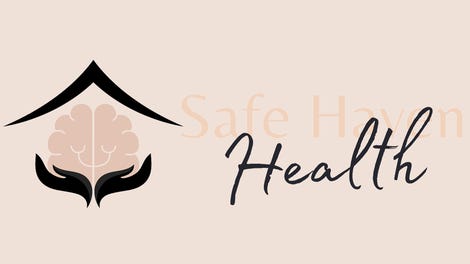 Addiction counseling
Safe Haven Health
---
Suburban Hell
Deadline also has word Paul Feig, Sam Raimi, and Rob Tapert have teamed to produce a film adaptation of Maureen Kilmer's novel, Suburban Hell. The story follows "a tight-knit group of suburban moms whose friendship is put to the ultimate test when one of them becomes possessed by an evil spirit."
---
Thunderbolts
In conversation with Variety, Julia Louis-Dreyfus confirmed Thunderbolts begins filming this June.
---
Scream VI
During a recent interview with Syfy Wire, Kevin Williamson stated Scream VI feels like a "fresh reinvention" of the franchise.
It doesn't feel like Part 6, it feels like you're watching this big, huge, fresh reinvention. I love, love, love, love it. I've watched the movie with a big smile on my face. I think it's everything and more. And going to New York was awesome. The movie feels new, it feels fresh, it feels like a new movie.

It's really good. It's great. There's no way around it. I'm very happy with how it turned out … I really do have all that enthusiasm for it. I'm really excited.
---
MaXXXine
Mia Goth also promised Variety MAXXine boats "the best script" of the X trilogy "by far."
It's the best script of the three by far. It's going be the best movie of the three. We're all so tight now. This is going to be our third movie we're working on together and everyone's coming back together, so it's bringing the band all back together again. We just have a shorthand with each other. We know how everybody works and we're all so excited. It's the biggest story of the three with the highest stakes and Maxine has gone through so much at this point. So when we find her in this new world, she's just a force to be reckoned with and she goes through some pretty wild adventures.
---
Happy Death Day 3
Unfortunately, Christoper Landon confirmed there's "no movement" in regards to a third Happy Death Day during a recent interview with /Film.
No movement at all, sadly. There was a tiny moment where I really felt like I had Universal's attention, but they forgot about me. I think it's a really tough one for them, and I'm being really blunt and honest in that the first movie was very successful. It made a lot of money. It was well-received. And the sequel was not. The sequel is loved by people who have seen it, but it did not make a lot of money, and it was not a success for them. So it's very hard to motivate them to make a third movie when the last one just didn't perform. Those are the hard economics of the business.
---
We Have a Ghost
However, Landon's latest film, We Have a Ghost, will premiere February 24 on Netflix. Anthony Mackie, David Harbour, Tig Notaro, Jennifer Coolidge, Jahi Di'Allo Winston, Erica Ash, Isabella Russo, Niles Fitch, Faith Ford, and Steve Coulter are attached to star.
I really wanted to flex certain muscles that I felt like I had, but I hadn't been able to use yet. One of those being this big, sweeping, emotional story that really pays off at the end.
---
Ant-Man and the Wasp: Quantumania
In conversation with Fandango, Kathryn Newton revealed newcomers to the Quantum Realm must drink "some goo" before they're able to properly converse with its native residents.
When you arrive you have to drink some goo, and then you can get along and talk to people. It's goo. It's like red good. They get a beverage. We have 7-11, they have goo. I think it tasted great and then you can understand everybody.
Marvel has additionally released seven new Quantumania character posters.
---
Sailor Moon Cosmos: The Movie
The Sailor Scouts meet the Sailor Starlights in the trailer for Sailor Moon Cosmos: The Movie.


---
Seeds
Elsewhere, "a grieving mother holds onto her faith" as her husband leaves to "study the secrets of an old New England cult" the Catholic Church wants "for its own use" in the trailer for Seeds, coming to VOD January 31, 2023.


---
Attack on Titan
We also have a new trailer for the final final part of Attack on Titan's final season. Finally.
---
Animaniacs
Actually finally though, a trailer reveals Animaniacs returns for a new season this February 17 before it's locked back in the Warner Bros. water tower for another twenty years.
---
Want more io9 news? Check out when to expect the latest Marvel, Star Wars, and Star Trek releases, what's next for the DC Universe on film and TV, and everything you need to know about the future of Doctor Who.