The DC Extended Universe is finally giving Marvel a run for its money—something that's bound to increase now that James Gunn is running the show. The DCEU's myriad projects stretch far beyond superhero mainstays Batman, Superman, and the Justice League, promising to include new and interesting takes on DC Comics' enormous stable of characters.
What follows is an up-to-date list of everything DCEU-related that's on the way: DC movies heading to theaters, as well as DC streaming movies and shows coming to Max.
Last updated 8/23/2023.
What's the next DC Movie?
Aquaman and the Lost Kingdom

Release date: December 20 (in theaters)
Director James Wan returns for the next adventure following Arthur Curry (Jason Momoa) as the newly crowned King of Atlantis. Now in his new role, Arthur will explore more of the world under the sea while also dealing with new threats from Black Manta (Yahya Abdul-Mateen II) and others. Like Shazam 2, Aquaman 2 has endured its share of release-date changes, with its new Christmas 2023 date designed to give Wan and company ample time to complete all the necessary special effects.
Upcoming DC Movie Release Dates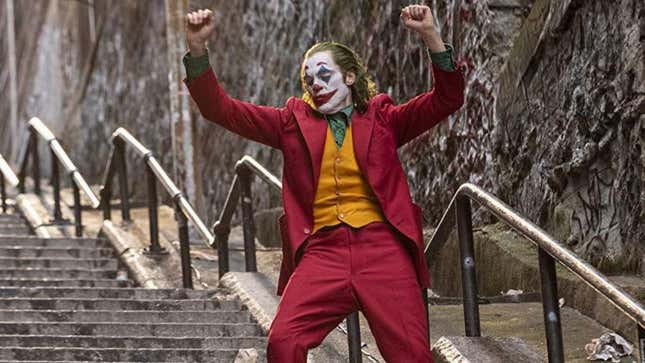 Joker: Folie à Deux
Release date: October 4, 2024 (in theaters)
Todd Phillips never saw his Joker movie as anything but a singular film. But over a billion dollars at the box office and an Oscar for Best Actor (for star Joaquin Phoenix) obviously changed things. We have a few nuggets of info so far: the title is Joker: Folie à Deux (French for "shared madness"), Phoenix is returning and will co-star with Lady Gaga (who's playing Harley Quinn), Zazie Beetz is probably returning as Arthur Fleck's neighbor, and... it's likely going to be a musical? Filming wrapped in early April 2023.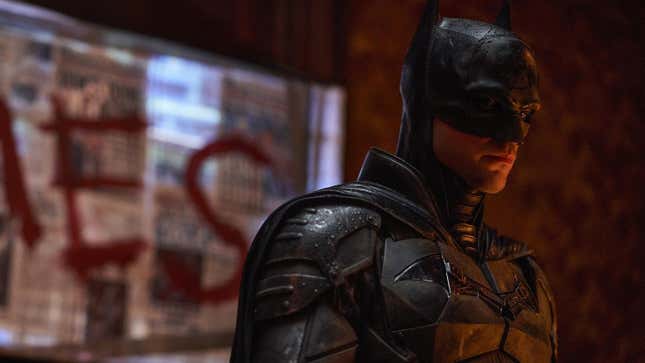 The Batman 2

Release date: 2025 (in theaters)
Hot off the success of Matt Reeves' long-awaited The Batman, everyone involved made it clear that wasn't a one-and-done. Robert Pattinson's Batman will be back. Will he face off with the Joker? It's possible but not definitive. You'd imagine the Penguin and Catwoman could be back too. We don't know much yet about this one, but we do know it won't be arriving until 2025.
Current DC Shows

Doom Patrol Season 4, Part 2
Release date: TBD 2023 (on Max)
The fourth and final season of Doom Patrol—starring Brendan Fraser, Matt Bomer, Diane Guerrero, April Bowlby, Joivan Wade, Timothy Dalton, Skye Roberts, and Michelle Gomez—already aired its first batch of episodes; the remaining six will return later this year.
---
Upcoming DC Movies and Shows Without Release Dates
The Penguin
Release date: Unknown (on Max)
You saw him in The Batman and now, Colin Farrell's Penguin is getting his own Max series. As of April 2023, the show is in production, with a cast that also includes Cristin Milioti, Rhenzy Feliz, Michael Kelly, Shohreh Aghdashloo, and Deirdre O'Connell, with Clancy Brown and Michael Zegen recurring.
Peacemaker Season 2
Release date: Unknown (on Max)
From the instant that opening credits scene rolled for the first time, DC fans and non-fans alike fell in love with Peacemaker. Well, he's coming back, still played by John Cena and still from the twisted mind of James Gunn. There's no word on when it'll happen but we're guessing 2024.
Superman: Legacy
Release date: July 11, 2025
James Gunn will write and direct this Superman movie, which is touted as not being an origin story. Casting announcements started with Clark Kent/Superman and Lois Lane, who'll be played by David Corenswet and Rachel Brosnahan. We also know Isabela Merced will play Hawkgirl, Edi Gathegi is Mister Terrific, and Nathan Fillion is a Green Lantern (Guy Gardner), as well as Anthony Carrigan as Metamorpho.
---
More Upcoming DC Movies and Shows Announced for the Gunn/Safran Era
The shake-up at DC Studios got a huge zap of energy at the end of January, when James Gunn and Peter Safran announced their massive slate of planned projects. Little is known about most of these projects so far in terms of cast and crew and even release dates—but we do have a few tidbits for each.
---
Upcoming DC Movies and Shows That Were Once in Development, But Whose Fate Is Unclear in the Gunn/Safran Era
Ta-Nehisi Coates and J.J. Abrams' Superman movie

Release date: Unknown (in theaters)
The news of Superman: Legacy cast uncertainty on this project from writer Ta-Nehisi Coates and producer J.J. Abrams. There hadn't been an update on this one in a while, but in late April, James Gunn himself told io9 that the two films don't necessarily cancel each other out: "That's an exciting movie ... if it comes in and it's great ... and if the timing is right, that could absolutely happen. That's totally unrelated. It would be an Elseworlds tale like Joker."
Michael B. Jordan Superman Series
Release date: Unknown (for Max)
Michael B. Jordan was once developing a Superman take for Max as a limited series that would feature Val-Zod as opposed to Clark Kent. Again, there hasn't been an update in a while.
Static Shock
Release date: Unknown
Part of the relaunch of the Milestone comic brand is this adaptation produced by, once again, Michael B. Jordan. A writer was hired back in 2021 to come up with a script and we haven't heard much since.
Justice League Dark
Release date: Unknown (for Max)
J.J. Abrams was among the people involved with bringing this evil super-team to life and while there hasn't been a ton of movement on the project of late, it's been around long enough that we'd imagine it happens eventually.
Metal Men
Release date: Unknown
One of the more recent pre-Gunn/Safran DC films to go into development, this is this tale of six beings based on various powerful metals. It's from directors Ron Clements and John Musker (Aladdin, The Little Mermaid, and Moana), so if it happens, it'll have an incredible pedigree.
Zatanna
Release date: Unknown
Last year, Emerald Fennell won an Oscar for writing Promising Young Woman. She followed that up landing the job to write this DC superhero flick about the young magician. Like most of the films in this section, there hasn't been movement in a while.
Hourman
Release date: Unknown
Yes, the hero who takes a drug that makes him a hero for an hour was, back in 2021, rumored to be in development. Whether or not that's still the case is unknown but we figured it was worth noting.
Untitled Arkham Show
Release date: Unknown (on Max)
In addition to The Penguin, Matt Reeves has said he plans to expand the world of The Batman into Max shows. At one point, a series about Gotham PD was in the works, but now he says it might be more about the inner workings at Arkham Asylum. On October 25, The Staircase's Antonio Campos came aboard as a writer—the third to hold that position on the potential series so far—and may direct and serve as showrunner if the show happens, according to a report in Variety.
---
Want more io9 news? Check out when to expect the latest Marvel and Star Wars releases, what's next for the DC Universe on film and TV, and everything you need to know about House of the Dragon and Lord of the Rings: The Rings of Power.