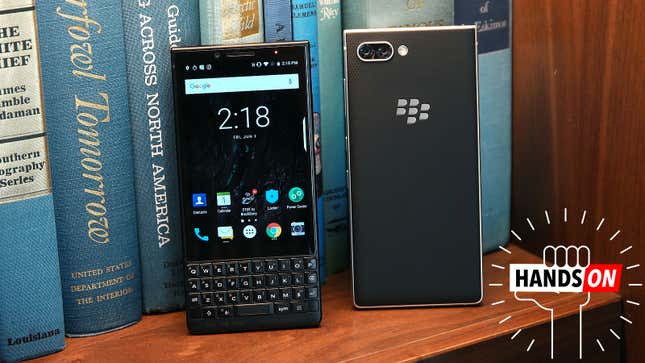 After sales peaked in 2009 with just over 20 percent market share, BlackBerry phones quickly became irrelevant. Then TCL swooped in, bought the rights to make new BlackBerry handsets, and gave the once mighty brand a second chance. And with that rebirth came the realization that BlackBerry was now on the outside looking in, while other phone makers catered to the mainstream crowd, which might actually be best thing that's happened to Blackberry since the BlackBerry Bold.
Meet Microsoft's New Surface Laptops
That's because now BlackBerry is free to do its own thing. There's no need to chase after Instagram junkies with silly camera filters or entice PUBG Mobile Players with promises of monster performance. BlackBerry phones aren't meant for them; they're for people who care about productivity, security, and of course, physical keyboards. And after the success of last year's KeyOne, it really feels like BlackBerry has really honed in on its identity with the new Key2.
Even a quick glance at the Key2's design suggests that the phone has been toned and refined, as if the KeyOne just got back from a workout and a haircut. In the place of curvy rounded sides on last year's phone, the Key2 features sharp angular lines and a slightly slimmer overall dimensions. Meanwhile in back, the Key2 features dual 12-MP cameras, which are a standard feature nowadays, and a textured soft-touch plastic (not glass) back emblazoned with the company's signature logo.
As for that keyboard, like before, the space bar also doubles as a fingerprint reader, but now, there's a new Speed Key just off to the right. When pressed at the same time as any one of the letter keys, the Speed Key lets you create custom shortcuts or functions so you can open apps, create macros that can call a specific person, compose an email to the team at work, or just turn on Do-Not-Disturb mode. The keys themselves are now also 20 percent taller, so they are even more comfortable to press, and have a new, less slippery matte finish that might help typing accuracy.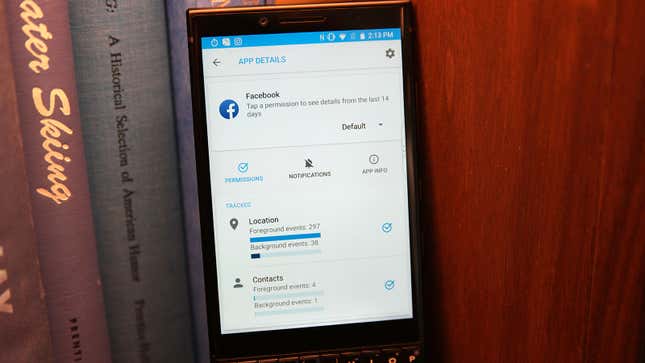 The Key2's guts have also been upgraded with a Qualcomm Snapdragon 660 chip, a healthy 6GB of RAM, 64GB or 128GB of storage, and a microSD card slot. That said, the Key2's biggest improvement might be what BlackBerry has done for the phone's software.
You still get the latest version of Android as your OS, but now there's a new Secure Folder, which is a new password or fingerprint-protected place to stash sensitive files and apps. The DTEK app has gotten a big improvement so that in addition to monitoring your device's health and security, it also makes it easier to understand app permissions, see what kind of data each one is gathering, and when it's doing it. You can see if an app is collecting info from the foreground or background, how many times an app has tried to ping your phone, and gives you controls to revoke specific permissions if need be.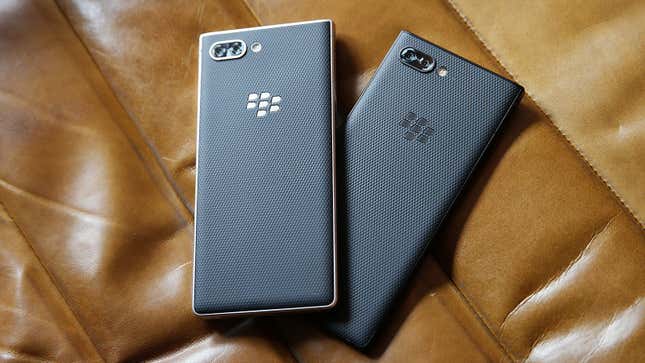 In a lot of ways, the Key2 seems like a pop star that's grown up, settled into middle age, and doesn't give a shit anymore that it's not as cool. And when the Key2 becomes available later this June for a reasonable $650, the phone should be a refreshing alternative to all the other attention-hungry handsets out there.