The Blackberry Pearl 8100, BB's slim as a RAZR, consumer cellphone was just launched, and will hit on the 12th of September through T Mobile. It makes all the other B-Berries look like piggies. Pinstack.com covers the stats, and official releases, while Laptop Magazine gives it the thumbs up. The review is short, by one of our favorites, Russ Fischer; we'll make it shorter:
The very sexy Pearl repudiates every dour smart phone aesthetic. The glossy black finish, bright 240 x 260-pixel color screen, and silver side bezels radiate style. At...half an inch thick, the Pearl is like two stacked iPod nanos. The old BlackBerry scroll wheel has been replaced by a trackball seemingly borrowed from the SideKick 3; as a navigation tool the ball is intuitive...

The Pearl features an even smaller version of the SureType keyboard introduced on the 7100t...tiny keys. ..only a passable alternative to a full QWERTY keyboard...



The rest of the condensed review, and more photos after the jump.

Another minus: the microSD card slot is located behind the battery.

Riding on T-Mobile's EDGE network, the Pearl delivers a reliable if not speedy data connection; it also supports quad-band GSM/GPRS networks. Bluetooth 2.0 is onboard, but only to support handsfree and serial port profiles.

The Pearl finally sees BlackBerry catching up with the competition in the multimedia department, with features like a 1.3-megapixel camera (which washes out colors but retains sharp detail), a music and video player.

ORGANIZER Can sync contacts, calendars, memos, and tasks with Outlook, [and others]



WEB RIM hasn't made great strides forward with the Web browser



E-MAIL As with all recent BlackBerrys, setting up an e-mail account is a simple process...images, documents, and PDFs are viewable but can't be edited.



CALL QUALITY The calls we made with the Pearl on T-Mobile's network were fine, but there was a rather airy quality to them...

VERDICT The Pearl is the sexiest smart phone yet, and a strong performer to boot.

G/O Media may get a commission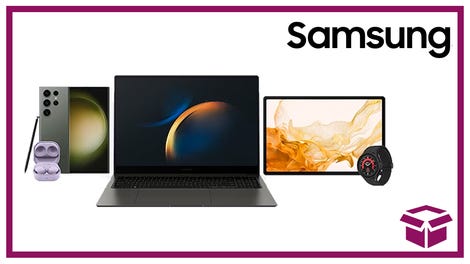 24 hour deals
Discover Samsung - Daily Deal
Blackberry Pearl 8100 [Pinstack.com]
Review of the Blackberry Pearl 8100 [laptopmag.com]