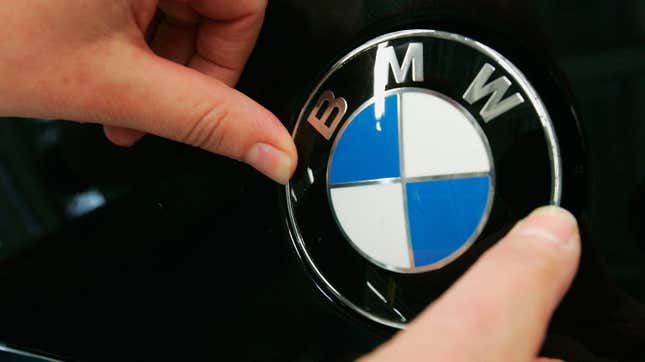 There's more to car companies than harvesting data about every part of your existence—they're also great at nickel-and-diming you over every feature under the sun. However, in a twist, BMW has announced it's dropping its egregious subscription plan for heated seats in its vehicles.
Meet Microsoft's New Surface Laptops
Forbes reports that BMW has canceled the subscription service, which was first announced in 2020. The scheme would see BMW offering drivers heated seats in exchange for $18 per month, $180 per year, or a big $415 for unlimited access. According to The Verge, BMW did begin selling these subscriptions last summer outside the U.S. and planned to bring the scheme stateside, but the car manufacturer has now officially walked back the decision. Despite this, it would seem that BMW is not completely abandoning its plans for post-purchase monthly subscriptions for drivers.
"We actually are now focusing with those 'functions on demand' on software and service-related products, like driving assistance and parking assistance, which you can add later after purchasing the car, or for certain functions that require data transmission that customers are used to paying for in other areas," BMW board member for sales and marketing Pieter Nota told Autocar. "What we don't do anymore—and that is a very well-known example—is offer seat heating [in] this way. It's either in or out." Nota made clear that BMW is moving away from paywalls involving hardware that's already present in its vehicles.
The car company's decision raises a lot of questions about what features and luxuries a manufacturer can remotely disable and charge for as well as which party really owns the product. If BMW can remotely control access to heated seats, then they and their competitors are able to pick and choose the most lucrative features to pointlessly paywall in a physical medium. Consumers are rightfully opposed to this trend, with a survey revealing that 62% of drivers don't subscribe to features in their own vehicles.
BMW is not the only culprit guilty of paywalling features in cars. Last fall, Mercedes-Benz unveiled a new feature that would increase your car's ability to accelerate for anywhere from $60 a month to a maximum flat rate of $2950 depending on the model. The acceleration assistant, creatively called "Acceleration Increase" can allegedly shave off 1 second from your acceleration time from 0-to-60 miles per hour and is only available in the Mercedes-EQ—the company's fully electric car line.