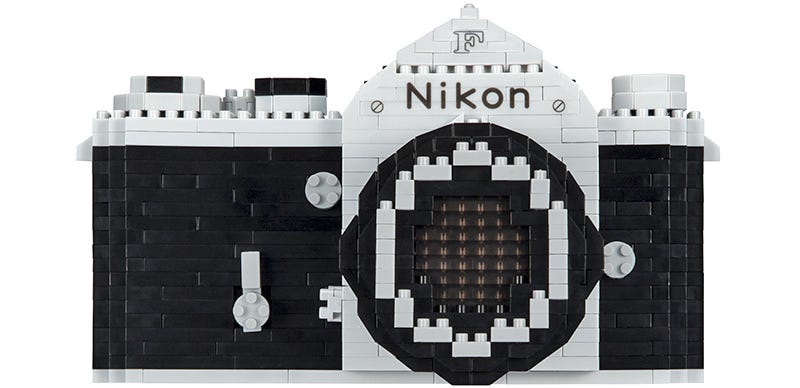 Despite being tiny Lego imposters, Nanoblocks have managed to gain a healthy fan base by doing the same thing its competitor does: licensing brands and popular properties. Remember those Nanoblock McDonald's sets? Now Nikon is getting in on the building fun too.
Available exclusively from the Japanese Nikon Direct online store, this Nanoblock set is an angular replica of Nikon's very first SLR camera, the F, released way back in 1959. Don't expect to try and use the camera when it's fully assembled, though. There would be so much light leaking through those 1,000 plastic pieces your film would be completely exposed before you even snapped your first shot.
But if you're looking for a fun way to decorate your studio or workstation, and happen to be a Nikon shooter, this $33 set gives a nice piece of photographic history without you having to spend weeks hunting for a real Nikon F on eBay. [Nikon Direct via PetaPixel]
---
Toyland: We love toys. Join us on Facebook or follow us on Twitter.