You're a coffeeshop barista, and today you're ready for the rush. Apron on, you open the doors to welcome the deluge of customers. Except today, it's a trickle. But why? Maybe because Google says you've gone out of business.
As the New York Times reports, the scenario outlined above is surprisingly—and disappointingly—common, and likely the dirty work of competitors looking for a quicker buck. For a store or business to be listed as closes, all one needed to do is report it to Google on Google Place's "Report a Problem" section. Then, after a seemingly nonexistent vetting process, Google will list you as"Permanently Closed" for all to see. Even if you have a special coming up on Belgian waffles. Not cool.
Meanwhile, businesses will often have no idea this happened unless they check themselves. Some have had luck fixing the issue. Others haven't. According to the NYT:
The owner of a closed business, and customers who know better, can click on a button marked "not true," which appears by all "reportedly closed" and "permanently closed" listings. In some instances, owners say, a business will "open" shortly thereafter. But other owners, like [Charlene Cowan, who owns and operates Macademia Meadows Farm, a bed-and-breakfast in Naalehu, Hawaii], say that the button doesn't work, or that it takes a week to have any effect. Still others say that immediately after clicking the "not true" button, their business is immediately "closed" again.
Google has responded recently by alerting owners if their businesses have been permanently closed on Google Places. It shouldn't have been this easy to shut down a shop in the first place. [NYT]
Image Credit: Steve Byland/Shutterstock
G/O Media may get a commission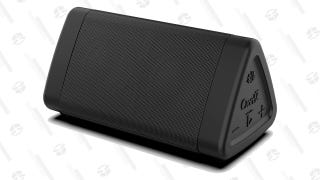 Save 31%
Oontz Angle 3 Portable Bluetooth Speaker