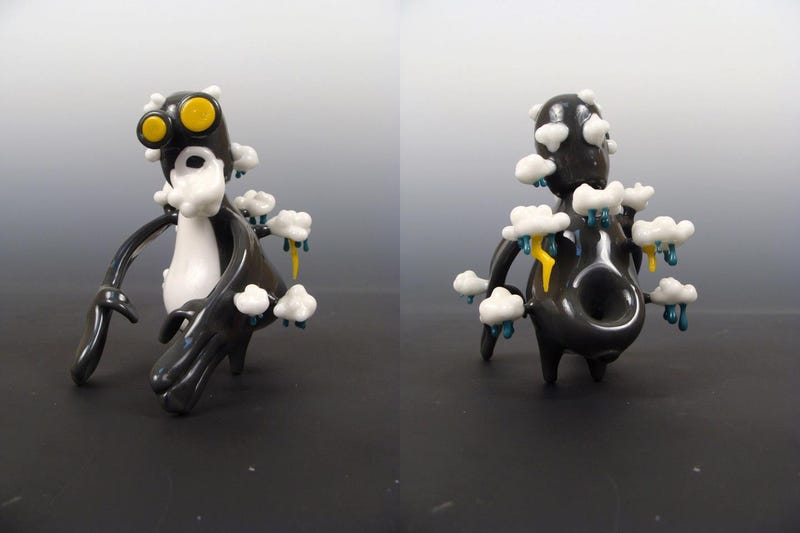 "We can't cure the common cold but we can sure as shit make an awesome pipe" — Peter Ha [High End Glass]
---
Don't let squeamishness dissuade you from watching this awesome tale of love after death. It stars Christopher Lloyd, Tavi Gevinson, and Kathy Bates.
---
The Great Explainer is not impressed by your puny Sociology degree. In this 1981 BBC interview, Prof. Feynman discusses why he believes the social sciences are no better than pseudo-science. [Boston]
---
Seriously, what is wrong with these people? Has the debate on drug reform in America really devolved to the point of simply regurgitating soundbites and bullet points? The Green Piece team investigates what the man on the street thinks he knows about pot—and it ain't pretty.
In Dexter's Rude Removal, a special foul-mouthed episode never destined for daytime TV, Genndy Tartakovsky's child genius extracts and condenses his baser instincts. Then sh*t get's real. [Cartoon Brew]