At some point, somebody at Cadillac asked themselves what they could do to make the lives of the wealthy even easier. The answer they came up with, it seems, is BOOK by Cadillac.
BOOK by Cadillac is not, as you might assume, a nice book filled with Cadillacs. It is in fact "a first-of-its kind luxury vehicle subscription service." Basically, it gives you access to a fleet of fancy driving machines: For $1,500 per month, BOOKers will have various Cadillac models at their disposal, minus the less cool parts of owning a car, like financing, maintenance, and insurance.
That "flexibility," according to Cadillac, is one of two major benefits of BOOK; the other is the possibility of easily switching between, say, an Escalade and a CTS. I am not entirely sure why one would need unfettered access to several luxury cars in quick succession, but Cadillac says that it will allow members to "just as easily take to the winding roads in a performance V Series and enjoy a back-mountain winter ski trip in an Escalade in the same week."
Here is a video of a few BOOKers in action, which features lines like, "What we're all looking for in life is happiness," "Let's remove all the stress, and all the drama," and, "I wanted to use the car to be spontaneous."
BOOKers will be able to use BOOK with the help of an app, which will allow them to "reserve vehicles that will be delivered to their specified locations via a white-glove concierge service," although "certain location restrictions apply." Given that BOOK is initially launching on February 1st in the New York metro area, I assume this means I cannot use the BOOK app while wading through the Gowanus Canal. (If you don't live in New York, don't fret: There are "plans to debut in other markets.")
G/O Media may get a commission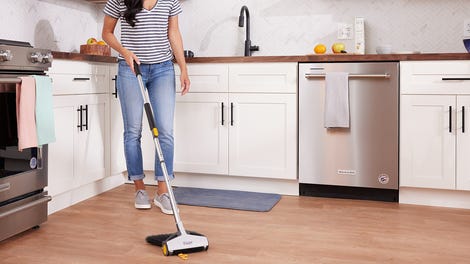 BOGO 50% Off
Flippr - BOGO 50% Off
When I asked a Cadillac spokesperson what would happen if a BOOKer crashed his or her car, he told me that it would work similarly to regular car insurance, with a deductible and a determination of fault. He noted that it would depend on the circumstances, but did assure me that BOOK was a "premium and upscale experience."
BOOK is more expensive than leasing a Cadillac, but then again, leasing comes with just one Cadillac, which, fuck that! However, if you thought you could make some of that money back by using it as your Uber or Lyft ride, think again: Cadillac told the Verge that kind of thing isn't allowed.
To America: thank you for your continued commitment to excess and the coddling of the extremely wealthy.