The US Centers for Disease Control and Prevention is investigating over a dozen new cases of possible sexual transmission of the Zika virus, including several involving pregnant women.
In two of the suspected cases, Zika was found in women who contracted the virus through sexual contact with male partners who recently returned from areas in which Zika virus is being transmitted by mosquitoes. The CDC is also testing their male partners for signs of the mosquito-borne virus, but results are pending. In four additional possible cases of sexually transmitted Zika, preliminary lab tests are in, but results haven't been confirmed. Eight other investigations are ongoing.
The Zika virus is normally spread by mosquitoes, but sexual transmission is also possible. There's no evidence at this time that women can transmit Zika to their sex partners, according to the CDC. In each of the new cases, the travelers were men who reported symptoms of Zika two weeks before their non-traveling symptoms appeared in their female partners.
For most people, Zika is not serious. Pregnant women, on the other hand, need to exercise caution owing to the suspected risks of microcephaly and and Guillain-Barré syndrome to offspring. The government agency used the opportunity to remind people of their guidelines:
Men who reside in or have traveled to an area of active Zika virus transmission who have a pregnant partner should abstain from sexual activity or consistently and correctly use condoms during sex (i.e., vaginal intercourse, anal intercourse, or fellatio) for the duration of the pregnancy. Pregnant women should discuss their male partner's potential exposures to mosquitoes and history of Zika-like illness with their health care provider; providers can consult CDC's guidelines for evaluation and testing of pregnant women.
G/O Media may get a commission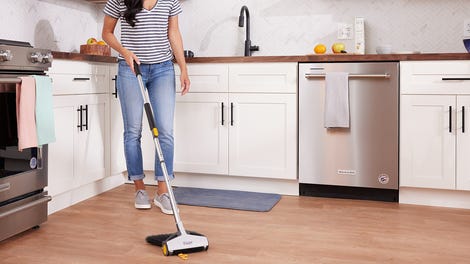 BOGO 50% Off
Flippr - BOGO 50% Off
For those not planning a pregnancy, the CDC says they "might consider abstaining from sexual activity or using condoms consistently and correctly during sex."
CDC release distributed to journalists but not yet available online.