Why did Southern California become the epicenter of the American film industry? The nice weather certainly helped. But there's another element that modern Hollywood probably hopes you'd forget: Rampant piracy. Even though it was just the piracy of movie camera tech rather than the Jack Sparrow variety, there were plenty of real world bullets being discharged over it. Including bullets being aimed at the legendary director Cecil B. DeMille.
Thomas Edison dominated the early movie business. Edison's Motion Picture Patents Company (commonly called the Edison Trust) had a monopoly on some of the fundamental technologies that allowed people to make films. They also dominated the distribution business in the United States. So independent filmmakers of the early 1910s sought refuge in hard to reach places.
Southern California soon emerged as one of these go-to destinations (along with Cuba and Florida) to shoot movies, since it was a five-day train ride from New York to Los Angeles. And Cecil B. DeMille was one filmmaker who moved west to work in peace, shielded by geography to use Edison movie equipment without paying royalties. This, of course, didn't make the Trust too happy—and Edison's thugs would often be dispatched to go after DeMille and his films.
DeMille, naturally, sought to protect himself as the book Lost Hollywood by David Wallace explains:
DeMille, for example, received numerous anonymous threats to his life and was shot at twice in his first months in Hollywood. The director was certain it was the Trust trying to kill him, but the perpetrators were never caught. On more than one occasion, he slept in his first studio armed with a shotgun to guard his film. Like many other early filmmakers, he carried a .45 revolver conspicuously in a holster on his belt. Eventually he owned eighty-six guns, often using them as props for his movies.
G/O Media may get a commission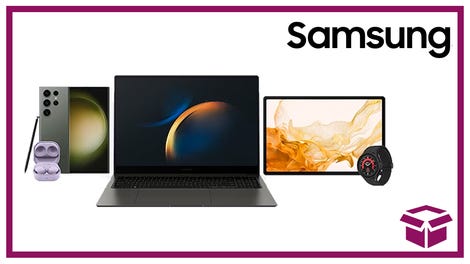 24 hour deals
Discover Samsung - Daily Deal
As Simon Louvish's 2008 biography of DeMille notes, he even kept a tame prairie wolf in his home as added protection. The wolf was used in filming his 1914 film The Squaw Man and certainly would intimidate any goon sent by the Trust to go after DeMille.
The Edison Trust was officially dissolved by court order in 1918, paving the way for the motion picture industry to blossom in the 1920s. And Hollywood would be the better for it. Until it decided, like every industry built on piracy eventually does, to over-react anytime it sees a threat to its domination of intellectual property laws.
Images: Thomas Edison operating a motion picture camera circa late 1920s via AP; Cecil B. DeMille shows off his collection of guns circa 1935