China has repeatedly prevented Google Maps from providing maps of China because the government would like the right to censor landmarks and locations. That means people miss out on cool features like Google's 3D view for Android. So what does China do instead? Have Baidu—the most popular search engine there—provide a 3D pixel art version instead. The result is amazing.
Instead of just using simple blocky, textureless models of buildings, Baidu's version is actual, realistic pixel-art version of the buildings. I had someone who grew up in China find their old home and their old high school, modeled exactly to specifications, down to the basketball courts (the right number too!) that they used to hold assemblies on.
G/O Media may get a commission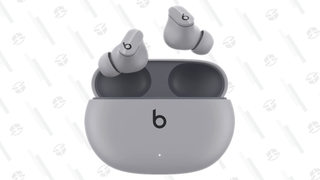 You can scroll around the major cities and check it out for yourself. Go to map.baidu.com and then follow the instructions in the image here to get to 3D map view.
C'mon America. Do this! USA! USA! USA! [Baidu via Bloggokin via The Daily Bunch via Kotaku]