The Chinese government's anti-pornography office announced earlier this month that video streaming services in the nation need to "thoroughly clean up vulgar and pornographic ASMR content." And while the agency called for a crackdown specifically on content that is "vulgar" or sexual in nature, many of China's leading video hosting sites have scrubbed all ASMR videos.

ASMR, which stands for autonomous sensory meridian response, became somewhat of an internet phenomenon over the last few years. The genre of video features soft sounds intended to soothe listeners. While some ASMR content is inherently erotic, there's a large library of these videos that are hardly suggestive. A research paper on the phenomenon published in March 2015 indicated that only five percent of participants said that they used ASMR for "sexual stimulation," with 82 percent reporting they use it as a sleep aid and 70 percent using it as a stress aid.
Rather than eliminating only sexually-suggestive videos, as China's anti-porn task force seemingly called for, the video services got rid of them all. Searching for "ASMR" from the U.S. on platforms Youku, Bilibili, and Douyu yields no results. Inkstone News reported that when you search for "ASMR" on Chinese website MissEvan, it states that the results can't be shown since they "may involve content that violates relevant laws, regulations and policies."
"ASMR was banned???? Is it now considered sexual to eat something? How will I get to sleep now," a user wrote on Weibo on Sunday, the Verge reported.
However, it looks like there may already be a workaround to the sweeping ASMR ban. As Inkstone pointed out, users may be able to circumvent it by adding a space between the ASM and R. There are also still plenty of ASMR videos on a Weibo page dedicated to the subgenre.
G/O Media may get a commission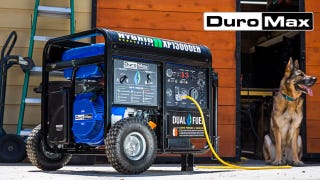 Black Friday Sale
DuroMax Generator Sale