Shawn Levy reveals that he's been working on Real Steel 2 for three and a half years. Transformers 5 may see the return of its original stars. Arrow's Thea Queen gets a new love interest. And we're promised zero love triangles in The Flash. Spoilers now!
Top image: Captain America: The Winter Soldier
Captain America 3
Chris Evans told MTV that Captain America 3 spoke about what he loves about the Marvel universe of a whole, promising that Captain America 3 would continue in this vein:
It's this giant web of plot, where everything is connected to everything else… that's the beautiful thing and especially for the fanboys who understand these plotlines. With Cap 3, we're going to continue this excitement.
What Evans was able to add about his next solo film was:
Marvel doesn't disappoint. Whatever you're hoping for, you're probably going to get.
G/O Media may get a commission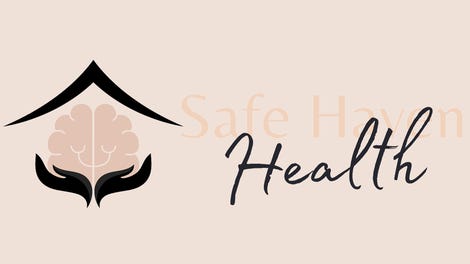 Addiction counseling
Safe Haven Health
Evans also addressed the persistent rumor that the film would be his last outing as Captain America:
Who's handing off the shield? Don't take my job from me prematurely dude. I'm sure it'll happen at some point, all good things have to come to an end. But I'm really happy playing the character.
[ MTV]
---
Real Steel 2
Director Shawn Levy told Coming Soon that they've been working on a sequel ever since Real Steel came out:
We have been quietly developing a sequel to 'Real Steel' for three and a half years. We've come up with some great scripts but Hugh and I would only make it if the plot feels fresh, but also the character journeys feel fresh, and we've found both but never at the same time. It's ongoing. I know the clock is ticking. That movie, weirdly, for a movie that did very well globally–it did okay domestically–but the love for 'Real Steel' remains kind of unique as far as rabid fans who ask me all the time for another one. Hugh and I love that movie so if we can crack it, we'll make it, but I have this sense that we better make that happen soon or frankly, the audience may not be there in the same way. So we shall see.
[ Coming Soon via Super Hero Hype]
---
Transformers 5
With both Michael Bay and Mark Wahlberg reportedly declining to return for the fifth Transformers movie, rumors are swirling that the next film could see the return of both Shia LaBeouf and Megan Fox. Wahlberg has stated he doesn't like to do sequels (although he is doing Ted 2) and Bay was already considering leaving Transformers before doing Age of Extinction. If both of them leave, the only one who is definitely available to come back is LaBeouf, since Fox already has Teenage Mutant Ninja Turtles to look forward to. [Christian Post, Inquisitr]
---
Agents of SHIELD
As part of the press for the show's season 1 DVD release, Ming-Na Wen did a Q&A where she talked about Melinda May's past:
It's interesting because what I have to do when I'm reading a script and there's a lot of vague mentions of a past, I just kind of fill it with my own personal angst because you really have to have that kind of come through the eyes of this character since she is so expressionless in so many ways. And it's all suppressed and that that's my own little world that I play in. And if I do get too emotional, which I like to do, they will pull me back and say, you know what, she wouldn't reveal it as much, not yet.

We know the myth of her and also the kind of more true story, but you almost weren't involved in clearing up the myth. Are you looking for an episode that shows us more of what we've been hearing is going on in her head? Is there one coming up?

No, I would prefer it to be revealed in like season three, season five.
She also talked about how the characters have changed:
How much do you feel like the character has either changed or grown since they originally conceived her until now?

Well, I think she's learning to really be part of a team. In that way, the two of us, I think, that's why Ward and May did get together, because they are two soldiers, they have a lot of deep dark secrets that they keep suppressed, and yet they need a stress reliever. And as human beings they found that in each other where it's just sexual; it has nothing to do with any emotions. But as in any human relationship like that, eventually I think it gets a little complicated.

Chloe has said she was surprised at how different the character was after having done a series of episodes. Looking back, do you feel like your performance or aspects of the way that you play the character are different, and maybe why would that be?

Well, I think she really – I mean speaking of Chloe, Skye and I May, their relationship grew from the beginning. She didn't understand why she was on this bus, but she just trusted in Coulson; he's the leader; he's got a game plan. And throughout I mean I think May was one of those people that just didn't like her there. She thinks that she's someone that could cause an issue when it comes to safety. If they go out on a mission she's just not ready and she just has no idea. And over time, because Chloe has proven herself, through the training with her SO, Ward and just her intelligent, when she dressed up as May, that's the one moment that I love so much. Because when May just looked at her and goes, "nice jacket," that's her way of saying – it's almost like my parents. They don't say I love you. Like to my brother, I remember one time my dad would be like, "you no-good son." And in a way that's him acknowledging that he loves him. So May is warming up to the idea of being part of this team and she's very protective. Like the moment when she took the girl to the barn and, you know, wanted to take us away from the plane and take care of the situation because she wants to protect her family, her team, and that's different for her.
Below is the synopsis for the season 2 premiere:
"Shadows" - Coulson and his team are now wanted fugitives with limited resources—but that's not stopping them from keeping the world safe from powerful and unseen threats everywhere. However, with new members they hardly know, will S.H.I.E.L.D. ever be trusted again? Watch "Marvel's Agents of S.H.I.E.L.D.," on the ABC Television Network.

"Marvel's Agents of S.H.I.E.L.D." stars Clark Gregg as Agent Phil Coulson, Ming-Na Wen as Agent Melinda May, Brett Dalton as Grant Ward, Chloe Bennet as Skye, Iain De Caestecker as Agent Leo Fitz, Elizabeth Henstridge as Agent Jemma Simmons and Nick Blood as Lance Hunter.

Guest starring are B.J. Britt as Agent Antoine Triplett, Nick Blood as Agent Lance Hunter, Adrian Pasdar as Brigadier General Glenn Talbot, Henry Simmons as Alphonso "Mack" Mackenzie, Patton Oswalt as Agent Billy Koenig, Lucy Lawless as Isabelle "Izzy" Hartley, Wilmer Calderon as Idaho, Reed Diamond as Daniel Whitehall, Hayley Atwell as Peggy Carter, Brian Patrick Wade as Carl Creel, Matthew Glave as Roger Browning, Simon Kassianides as Sunil Bakshi, George Stephanopoulos as self, Raquel Gardner as Carla Talbot, Ben Turner Nixon as Hydra Officer, Franco Vega as Military Leader, Rich Ceraulo as Soldier #1, and JB Tadena as Private Tilden.

"Shadows" was written by Jed Whedon & Maurissa Tancharon and directed by Vincent Misiano.
[Marvel]
Here's a little behind-the-scenes tweet from Clark Gregg. [via SpoilerTV]
---
Doctor Who
Filming for the Christmas special has just begun, as announced by the episode's director, Paul Wilmshurst. [Blogtor Who]
Here's the synopsis for episode 8.05, "Time Heist":
Season 8 | Episode 5 | Original Airdate: September 20th, 2014 | 9:00PM

The Doctor turns bank robber when he is given a task he cannot refuse: steal from the most dangerous bank in the cosmos. With the help of a beautiful shape-shifter and cyber-augmented gamer, the Doctor and Clara must fight their way past deadly security and come face to face with the fearsome Teller, a creature of terrifying power that can detect guilt…

Written by Stephen Thompson and Steven Moffat. Directed by Douglas Mackinnon. Guest starring Keeley Hawes.
Here's a trailer for episode 8.04, "Listen." And you can find more photos here.
---
Arrow
Austin Butler (The Carrie Diaries) will join the show as recurring character Chase, a new love interest for Thea. He'll first show up in episode 3.07 as a charismatic DJ (probably working in Verdant?). We'll see how well Roy takes Thea's new romance. [The Hollywood Reporter]
---
Once Upon a Time
Jennifer Morrison described all the different plot threads that Emma will have to contend with when the show returns:
It's interesting with how many different ways [Frozen] reflects with what's going on in Storybrooke. There's a little bit of Emma trying to keep Regina from going to the dark side, which is a little bit like Anna trying to get Elsa to reconnect with her. There's some stuff between Hook and Emma that is very Kristoff/Anna-ish. It's all been very fun. They've really joined the show in a way that feels so natural, that feels like they've always been there.
It also turns out that Elsa isn't the main antagonist of the season, Belle and Rumplestiltskin's is relationship stretched to the limit, and Regina and Elsa's plotlines won't intersect (at least in the beginning). The last was revealed by Lana Parilla, who said she hadn't even met Georgina Haig. This interview was during Comic Con, so who knows if that's changed since then. [Spinoff Online]
The synopsis for the premiere has a number of interesting details:
SEASON PREMIERE

A SCARED AND CONFUSED ELSA FROM ARENDELLE FINDS HERSELF IN STORYBROOKE AND CREATES A POWERFUL SNOW MONSTER FOR PROTECTION, REGINA WONDERS IF HER RELATIONSHIP WITH ROBIN HOOD HAS BEEN COMPLETELY QUASHED NOW THAT MARIAN'S BACK IN THE PICTURE, AND IN ARENDELLE OF THE PAST, ELSA'S SISTER ANNA WANTS TO COMPLETE THEIR PARENT'S FATEFUL JOURNEY AND DISCOVER IF THEIR QUEST MAY HAVE HELD THE SECRET TO CONTAINING ELSA'S OUT OF CONTROL ICE POWERS, ON THE SEASON PREMIERE OF ABC'S "ONCE UPON A TIME"

John Rhys-Davies ("The Lord of the Rings," "Raiders of the Lost Ark") Voices the Grand Pabbie

Giancarlo Esposito Guest Stars as Sidney/Magic Mirror

Master storytellers Edward Kitsis and Adam Horowitz ("Lost," "Tron: Legacy") invite everyone to join Emma Swan, Snow White, Prince Charming, The Evil Queen, Hook and all the other resident fairytale characters as they prepare to defend themselves against a magical force from the past that's too unpredictable even for Rumplestiltskin – Elsa, the Ice Queen from Arendelle. And now that Emma has brought back Robin Hood's wife, Marian, and possibly sparked the end of Regina's relationship with him, will Regina return to her old, evil ways and do everything in her power to get even? And newlyweds Belle and Rumplestiltskin continue to be deeply in love with each other. But Rumple is hiding a secret from Belle — one that, if found out, could destroy their happiness – he continues to be the master of the dagger that calls upon him to be the Dark One. Can Emma and Hook commit to one another, and can these two damaged people take their love to the next level? Mary Margaret and David have a new baby, Prince Neal, and are looking forward to raising him into a proud, brave and loving adult. But they are still sad that they were not able to do this with Emma, instead helping her escape the curse when she was first born and not meeting her again until she was 28 years old. Henry is very happy to have both of his mothers back in Storybrooke. But with biological mom Emma and paternal grandfather Rumplestiltskin's blood running through his veins, he will be tested by both the light and the darkness. Finally, Will Scarlet (Michael Socha, "Once Upon a Time in Wonderland"), a former member of Robin Hood's band of Merry Men, has traveled across many lands to make his way to Storybrooke. He finds himself intertwined in the goings-on in town for the first time as his mysterious past pushes him to an unknown future.

In the season premiere episode, "A Tale of Two Sisters," a scared and confused Elsa finds herself in Storybrooke and, fearful of the intentions of its residents, creates a powerful snow monster for protection. With Robin Hood's wife, Marian, back in the picture, Regina wonders if her "happily ever after" with the former thief has been completely quashed; while on their honeymoon, Mr. Gold finds an intriguing object that makes him question whether or not he should officially give Belle control over the dagger that makes him The Dark One, and Hook is dismayed to discover that Emma seems to be avoiding him while she tries to help comfort Regina after being the one responsible for bringing Marian back from the past and into Storybrooke. Meanwhile, in Arendelle of the past, as Elsa's sister Anna's wedding to Kristoff nears, Anna discovers that their parents – who died on-ship during a violent storm – were heading to a mysterious destination in a quest that may have held the secret to containing Elsa's out of control Ice powers. And against Elsa's wishes, Anna wants to finish their journey to find out what they were looking for, on "Once Upon a Time," SUNDAY, SEPTEMBER 28 (8:00-9:00 p.m., ET) on the ABC Television Network.

"Once Upon a Time" stars Ginnifer Goodwin as Snow White/Mary Margaret, Jennifer Morrison as Emma Swan, Lana Parrilla as the Evil Queen/Regina, Josh Dallas as Prince Charming/David Nolan, Emilie de Ravin as Belle, Colin O'Donoghue as Hook, Jared S. Gilmore as Henry, Michael Socha as Will Scarlet and Robert Carlyle as Rumplestiltskin/Mr. Gold.

Guest starring are Lee Arenberg as Leroy/Grumpy, Faustino Di Bauda as Walter/Sleepy, Giancarlo Esposito as Sidney/Magic Mirror, Sean Maguire as Robin Hood, Georgina Haig as Elsa, Elizabeth Lail as Anna, Scott Michael Foster as Kristoff, Oliver Rice as noble man, Pascale Hutton as regal woman, Raphael Alejandro as Roland, Jason Burkart as Little John, Christie Laing as Maid Marian and John Rhys-Davies as Grand Pabbie.

"A Tale of Two Sisters" was written by Edward Kitsis & Adam Horowitz and directed by Ralph Hemecker
In addition to Storybrooke's residents fighting against a snow monster, the other interesting tidbit up there is the connection between the death of Anna and Elsa's parents and Elsa's powers. Looks like a classic Once Upon a Time twist. [Entertainment Weekly, SpoilerTV]
---
Penny Dreadful
A number of new guest stars have been announced for the show's second season. They include Douglas Hodge as a "Scotland Yard investigator assigned to follow the murder cases in London," Sarah Greene as "Evelyn Poole's (Helen McCrory) daughter Hecate" and Jonny Beauchamp as a "mysterious man with a distinct past."
The biggest casting news was that Patti LuPone will also guest star as "mysterious character in Vanessa's (Eva Green) past." [Entertainment Weekly]
---
The Flash
At the PaleyFest fall preview panel, Candice Patton (Iris) and EP Andrew Kreisberg explained that there wasn't going to be a love triangle with Iris, Barry, and Felicity:
"Iris and Felicity get along. At the end of the day [Iris] wants whatever makes Barry happy," actress Candice Patton says at the panel. "So Iris looks at Felicty like 'Dude, how could you not?' Iris genuinely wants the best for Barry so she's trying to set him up. She doesn't even realize that he could want [Iris]."

But how could he not fall for Iris? "That's what makes it so heartbreaking because you see the dailies and the way Grant [Gustin] is looking at Candace — and you know its her [Barry] wants," chimes in show runner Andrew Kreisberg. "When you meet Iris you can kind of see how Barry could not be totally into Felicity."
Kreisberg also revealed that while there will be a "Big Bad" for the season, it isn't Captain Cold, who will be the "main nemesis" for Barry. [Zap2It]
---
The Vampire Diaries
Here's a new trailer, showing Stefan's new love interest. [via TV Line]
---
The Strain
Here's the official press release for the season finale:
Episode 1.13 - The Master (Season Finale)

(Airs October 5, 10:00 pm e/p)

Eph and Fet recon for an all-out assault that Setrakian assures them will finally kill the Master. Gus aligns himself with a strange new force, one that may swing the fight in an unforeseen direction.

Teleplay by Carlton Cuse & Chuck Hogan; directed by Phil Abraham.
Here's a promo for episode 1.10, "Loved Ones." [SpoilerTV]
---
American Horror Story
We finally have a few details on the premiere, courtesy of the press release for it:
Episode 4.01 - Monsters Among Us

(Airs October 8, 10:00 pm e/p)

One of the only surviving sideshows in the country struggles to stay in business during the dawning era of television. When police make a terrifying discovery at a local farmhouse, the eccentric purveyor of the freak show sees an opportunity that will lead her troupe either to their salvation or ruin.

Written by Ryan Murphy & Brad Falchuk; directed by Ryan Murphy.
Here's a new poster. [SpoilerTV]
---
Intruders
Here are the descriptions of the fifth and sixth episodes:
Episode 1.05 - The Shepherds and the Fox

Madison's instincts are gaining strength as she slowly starts to make sense of Marcus' memories. Jack learns that Gary hasn't been entirely truthful and forces a terrifying confession. Richard finally comes face-to-face with Marcus.

Episode 1.06 - Bound

Rose confronts Jack to explain the cause of Amy's recent strange behavior. Amy's past – one which she has worked so hard to suppress and deny – has come back to haunt her and the only way to protect Jack may hurt him the most. Meanwhile, Richard discovers a secret about Rose that could destroy her ascent onto The Nine. Shepherd himself is skating on thin ice as Madison continues to evade his grasp.
Additional reporting by Charlie Jane Anders and Madeleine Monson-Rosen