Avengers: Infinity War's ending wasn't just surprising, it changed the universe as we know it. So, of course, fans are trying to figure out where to throw the blame around. One cocky space dude has gotten a lot of flack for how things went down, but the actor playing him is having none of it.
In a video interview with Radio Times while promoting Jurassic World: Fallen Kingdom, Pratt was asked why Star-Lord screwed up the team's plan to remove Thanos' gauntlet and save the universe in Avengers: Infinity War. During a pivotal battle scene on Titan, Star-Lord attacked Thanos while he was subdued under Mantis' control after learning that he'd killed Gamora to obtain the Soul Stone. It was a stupid moment of weakness that helped lead to the obliteration of half of the galaxy.

Pratt acknowledged that fans "seem to be upset with Star-Lord," but he did not care to share any bit of the blame game. As he leaned back in his chair—goaded on by Jurassic World costar Bryce Dallas Howard, who insisted "we all need an explanation"—Pratt defended Star-Lord's actions and said they made sense for both the character's journey and the film.
Look, the guy watched his mother die. He watched as his father figure died in his arms. He was forced to kill his own biological father. And now has suffered the loss of the love of his life. So I think he reacted in a way that's very human, and I think the humanity of the Guardians of the Galaxy is what sets them apart from other superheroes. I think if we did it a hundred times I wouldn't change a [silently mouths something] thing.
G/O Media may get a commission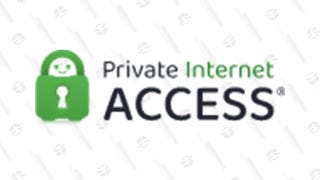 $3 per month
Private Internet Access | 2 Years + 2 Months Subscription
For the record, he clearly mouthed "mother fucking."
Pratt added that he's "very sensitive about this," and asked why people were getting mad at Star-Lord instead of Thanos, i.e. the guy who actually destroyed half the universe with his Infinity Gauntlet. That's a fair point. But let's be honest—that's not why we shouldn't be blaming Star-Lord for what happened. Do you know why we should stop the finger pointing? Because, folks, none of this is going to matter by the time Avengers 4 comes out!
Avengers: Infinity War ended on a huge cliffhanger, but it's one that's going to be majorly undone in the next film. Black Panther and Spider-Man both have movies coming out, Dave Bautista is already talking about his place in future films, so clearly that smoke vapor thing isn't going to stick. Plus, Doctor Strange himself said this was "the only way" things could go in order to save the universe, so maybe Star-Lord did exactly what he was supposed to. Let's chill a bit on the Star-Lord hate because it's not going to mean a "mother fucking thing" next year.