Lots of off-beat choices have been playing Zeus lately. You had Liam Neeson in the Titans films. You have Sean Bean in the Percy Jackson films. But screw that — we want Christopher Fuckin' Walken playing the King of the Gods. And this movie already exists.
The movie in question is called Gods Behaving Badly, and it was filmed back in 2011 or so. It also features Nelsan Ellis — Lafayette from True Blood — as the Greek god Dionysus, and Sharon Stone as Aphrodite — see above set photo, via Indiewire. Also, Edie Falco plays Artemis, John Turturro plays Hades, Rosie Perez plays Persephone, and Phylicia Rashad plays Demeter. Oh, and Alicia Silverstone is the movie's main character — an ordinary woman who gets caught up in the machinations of the Greek Gods, who are all living in Brooklyn.
Update: Yes, as people have surmised, this film is in "post-production," and there's no release date. No clue, even, when we'll see a trailer. It could just be one of those films that vanishes into limbo.
The movie is loosely based on the novel Gods Behaving Badly by Marie Phillips, which takes place in London instead of Brooklyn and has the following synopsis on Amazon:
Being a Greek god is not all it once was. Yes, the twelve gods of Olympus are alive and well in the twenty-first century, but they are crammed together in a London townhouse-and none too happy about it. And they've had to get day jobs: Artemis as a dog-walker, Apollo as a TV psychic, Aphrodite as a phone sex operator, Dionysus as a DJ.

Even more disturbingly, their powers are waning, and even turning mortals into trees—a favorite pastime of Apollo's—is sapping their vital reserves of strength.

Soon, what begins as a minor squabble between Aphrodite and Apollo escalates into an epic battle of wills. Two perplexed humans, Alice and Neil, who are caught in the crossfire, must fear not only for their own lives, but for the survival of humankind. Nothing less than a true act of heroism is needed-but can these two decidedly ordinary people replicate the feats of the mythical heroes and save the world?
G/O Media may get a commission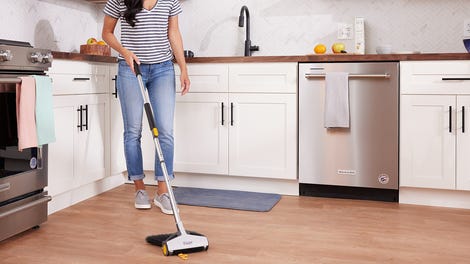 BOGO 50% Off
Flippr - BOGO 50% Off
Check out some more set photos below, via Indiewire, Paperblog, and Starpulse. (More at the links.)