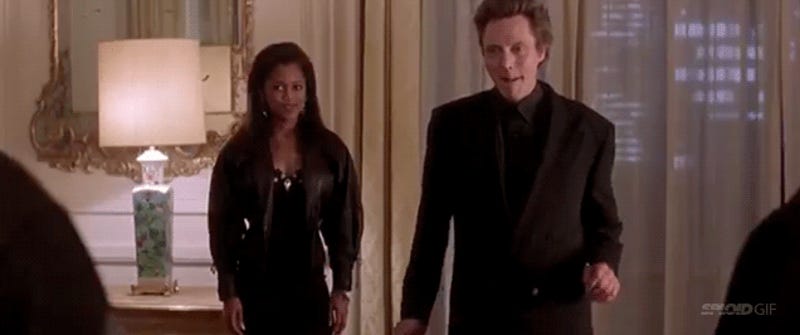 Enjoy. Huffington Post created a supercut video of all the dancing that Christopher Walken does in movies and it's just so fun to watch. You're going to want to boogie after you see 30 seconds of it.
Stop what you're doing and watch the trailer for The Power of Few. It's part heist film, and part weird science Jesus cloning experiment. We are so into the lunacy streaming out of this wackadoo film. The Power of Few stars Christian Slater, Anthony Anderson and Hollywood's favorite grandpa Christopher Walken. Watch…
From the sketch comedy group POKYPAC comes The Walken Dead, a television series about an entire planet overrun by undead cannibals who know how to run a joke into the ground. Zombies and Christopher Walken impressions may be a smidge overplayed, but they're surprisingly fresh combined.
Whenever someone urges you to do something dumb in the name of science, it's always a good idea to stop and ponder. That's the important takeaway message in this clip from 1983's Brainstorm, the second movie from Silent Running director Douglas Trumbull. Scientists invent a new method for recording experiences,…
It's another installment of Entropist, a scifi culture column by futurist design maven Geoff Manaugh, author of BLDG BLOG. If we can hack Wiis and iPods and old Segas, make garage door openers into mobile phones and cause elevators to run backwards — or turn upside-down, or do whatever it is that elevator hacks are…