The snowiest mountain in the world can be found right here in the US. I traveled to the North Cascades in Washington State to climb Mt. Baker with world-renowned climbing guide, Craig Van Hoy.
Our guide, Craig Van Hoy, has over 400 summits of Rainier, multiple summits of Everest, and climbed Kangchenjunga (the 3rd highest mountain in the world) without supplemental oxygen. Serious badass.

My first alpine climbing experience was in the Sierra Nevada. In March of this year, I took a weeklong winter mountaineering course that was held on Mt. Whitney. I learned a ton of skills necessary for winter alpine climbing, and the course culminated with a summit of the 14,505' Mt. Whitney. Climbing in those conditions involved snowshoeing, snow climbing, and some rock/mixed terrain. What the course lacked was any sort of glacier travel — due to the nature of the sierras.
I'm getting ready to go climb some volcanoes in Iceland and attempt a 6,000m peak in Nepal so I wanted to brush up on my climbing skills, and get some glacier work in as well. Craig invited me to join him on a GoTrek climb of Mt. Baker that would do just that.
G/O Media may get a commission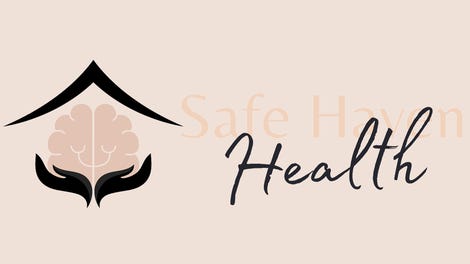 Addiction counseling
Safe Haven Health

We made our way towards Mt. Baker's summit while clouds hovered over our destination.
Why Go? Mt. Baker is the perfect training grounds for those wanting to climb larger, glaciated peaks. It's very accessible (only a two-hour drive north from Seattle,) offers a variety of climbing terrain (snow, glaciers, rock) and offers a wide variety of climbing for all skill levels. In 2009, it stole the title of "World's Snowiest Mountain" from its larger neighbor to the south, Mt. Rainier — so it holds a cool superlative too.
The climb I did with Craig and GoTrek is designed as a three-day climb. A day for gear checks, hiking to basecamp, and for instruction. A day for climbing Mt. Baker. And an extra "weather day." (Weather can change quickly in the Cascades, so having a weather day offers some flexibility in climbing, thereby allowing for the greatest chance of a successful summit.)
Forest Moon of Endor?
Day 1: We met at 9am in the town of Glacier, Washington, which rests in the valley below Mt. Baker. The town has a few restaurants, a coffee shop, and a motel. Those amenities would prove to be incredibly useful both before and after our climb. We'd be taking the Heliotrope Ridge Trail to the Hogsback Camp to begin our climb on the Coleman Glacier. That route offers the shortest approach for the climb, and the Coleman Glacier offers routes suitable for all skill levels of climbers.
In typical Washington fashion, it was raining when we met. After examining the weather forecast and seeing that it would be raining all day, but day two would be clear, we had a group discussion and unanimously agreed to use day one as a training day in town. That allowed us to avoid the weather as much as possible. We'd be tackling our climb of Mt. Baker as a day trip instead.
Since we'd be doing the climb as a day trip instead of an overnighter, we were able to strip down our packs and leave our heavy camping gear behind. That allowed us to move through the backcountry faster and with greater ease. The sacrifice was that we'd have to do the 2.5 mile approach the morning of the climb, and make it all the way back down to our cars as well. At least we stayed dry.
We used our time in town to make detailed introductions amongst our team (it's always great to know the people you're going to be roped to for hours-on-end.) Our group was comprised of all levels of skill and age. Dianne, the only girl on our team, was also the youngest. She was a 22 year-old E5 in the Army, stationed in Germany, who just decided to try climbing for the first time while visiting home on leave. Joe, a Washington, DC resident who was nearing his 60s, climbed a 6,000m peak while trekking in Nepal. He wanted to try his hand at alpine climbing, so he made his way west to the Cascades. The rest of us varied in age and also had previous climbing experience.
I was waiting for a speederbike pilot to come screaming by.
After introductions, we did an extensive gear-check, going over all of our climbing gear. Some people were new to climbing, and a few had rented gear from GoTrek, so the guides ensured that all of our gear fit and, more importantly, that we knew how to use it. We covered basic concepts of snow travel with crampons, learned about self-arrest, and ensured that everyone could tie a figure-8 knot, as well as a climber's butterfly.
After getting our gear squared away, we had a cookout behind the motel where people were staying (our guides Craig and Sam made us some kickass burgers) and we retired for the night by 6:30pm. We'd be hitting the trailhead at midnight.
Joe sits on his pack to stay warm and rest while the rest of our team prepares for the climb at 3am.
Day 2: Our alarms buzzed to life at 11:30pm. A few of us had crashed on the floor in Craig's motel room — in true dirtbag fashion. We sat up wide awake, excited for the day to come. We dressed quickly and carpooled to the trailhead while others were just leaving Glacier's only bar.
Our forested approach was dark but our headlamps pierced through the night. As we gained elevation, we could see the city of Vancouver, Canada still awake in the distance below. By 3am, we had reached Hogsback Camp, and the base of the Coleman Glacier. From here on out, we'd be climbing. We took our longest break of the day in order to switch from approach shoes to mountaineering boots. Donned our harnesses, crampons, and gaiters, and then roped up. Our expert guides led us across the glacier, deftly avoiding deadly crevasses that were barely visible by the light from our headlamps. Our group was split into two rope teams. Craig led Dianne and Derrick while Sam led Joe and me. We marched like soldiers through the night, but were mere ants on the mountain.
The sun began to rise beyond the horizon as we climbed up the Coleman Glacier.
As we marched the sun crept up behind the ridge to the east. The alpenglow didn't last long though. Soon after witnessing the sun's first light, we were engulfed by a whiteout on the mountain. Clouds of snow swirled and I could barely see Craig's team up ahead. By this point, Joe had begun questioning his aspirations to climb. By 8am his mind couldn't muster the physical abuse, so Sam led him back down the mountain. Goodbye, old chap.
Sam and Joe prepared to descend while the rest of our team trudged on in whiteout conditions.
I roped up on Craig's team, and we continued onward and upward. We climbed up the glacier for the next few hours, through whiteout conditions. One section involved some scrambling on volcanic rock before making it back onto the snow.
Derrick is actually a Mars-Astronaut.
At 11am, we were approximately 45 minutes from the summit. We encountered a steep 40-degree pitch, and the snow conditions were far from ideal. Previous days' rain had frozen over, creating an icy encrustment near the summit. Despite being so close, Craig made the responsible decision to turn around so that we could make it back safely. We weren't the first group to turn around near the summit that day; nor were we the last.
I got plenty of arrest practice on the way down the mountain after my team members slipped in the wet snow.
The descent went quickly and before we knew it, the green forest below was peeking through a hole in the clouds. After more than 12 hours of climbing, exhaustion had begun to set in. The snow was soft from battling the afternoon sun. Derrick, who was roped behind me, slipped on the wet snow and slid five meters down the mountain. My reflexes immediately kicked in and I arrested, stopping his fall. Five minutes later, the same thing happened again. Fall. Arrest. A great test for myself. When you're tired, proper technique becomes even more crucial; I was thankful for my previous training.
The volcanic rock was a sight for sore eyes after traveling on the glacier all night and day.
We eventually made it back down and off of the glacier to the place where our approach shoes were cached. The surrounding terrain, which had been masked by darkness when we began our climb, was littered with stunning waterfalls, neon green moss against volcanic rock, and glaciers creeping down into the forest below. I felt like I had climbed through a wormhole and had been transported to another planet called Iceland. I was surrounded by some of the most stunning terrain I had ever seen.
I was amazed to see wildflowers still in-bloom at the beginning of September.
Humbled by the mountain's grandeur, we began the hike back down to our cars. The trail was stunning. We walked along a narrow spine - steep walls to each side were covered in a rainbow of wildflowers, still blooming in September. We soon entered an old-growth rainforest that reminded me of being in Costa Rica - it was hard to believe this was the United States. Seeing this forest for the first time on the descent had a profound effect. Having started our approach under the cover of darkness, it was like we were experiencing the mountain in reverse.
I wear war paint.
Once we passed the main trail junction, we began hiking at our own pace. My ultralight backpacking skills came into play at this point and I moved briskly down the trail, passing multiple groups of climbers along the way. I made it back down to the parking lot by 4pm and took a glorious nap on a picnic table for the next hour while waiting for the rest of our group to arrive.
Once everyone made it down the mountain, we drove back into town and celebrated our experience on the mountain over some much-deserved pizza, burgers, and drinks.

The Mountain Hardwear Alchemy Hooded Jacket ($395) kept me warm and dry on the mountain, while the lightweight Black Diamond Vapor Helmet ($140) protected my noggin from falling rock and ice.
What You'll Need To Bring: Climbing gear. Camping gear (our case was an exception). Winter layering systems (base layers, insulating layers, shell layers, etc). Mountaineering boots. For a full list, check out the one provided by Craig's guiding service. They rent a lot of equipment, so if you're missing a piece of gear, chances are they'll have it available.
You'll need to bring your own food to eat while camping and climbing, but GoTrek grilled up burgers for us before our climb began. Permits, WAG bags, and other items of similar nature were taken care of through GoTrek. We essentially just showed up and climbed.
How Do You Get There? I flew into Seattle from LA, then took the Airporter Shuttle (about $35) north to Sedro-Woolley, where I rendezvoused with Craig. Other climbers in our group drove directly to Glacier from different parts of Washington and Oregon.
What Should You Do While You're There? The surrounding area offered tons of natural beauty. If I had more time, I would've done some more hiking around the Mt. Baker Wilderness Area. When coming down the Climber's Trail (the one we took to get to the Coleman Glacier) I spotted some hikers to the right who were on top of a massive boulder directly in front of a glacier field. That would've been an epic photo! I also spent a couple of days exploring Seattle after finishing my climb. The city was really clean, modern, and friendly.

It would've been nice to get down in those crevasses; and then get out of them!
What We'd Do Differently: My experience on Mt. Baker was from the perspective of a guided climb. It was designed to get people on the summit in the most direct and efficient way possible. That being said, I'd spend an extra day and couple hundred more dollars to do Craig's 4-day Intro to Mountaineering Course instead. That course includes not only the summit climb, but also a few days of instruction on the mountain. The 3-day guided climb was a great experience and provided a wonderful opportunity to do some glacier travel, take in the sights, and have a summit opportunity, but for those seriously interested in climbing, the 4-day intro course would be a more valuable experience.
GoTrek Mt. Baker 3-day Climb - $795
Climbing Mt. Baker was Chris Brinlee Jr's last stop in the US before embarking on a 4+ month climbing and trekking adventure throughout some of the world's less-visited regions. If you'd like to be a part of his journey, check out his IndieGoGo, Explore the Unimaginable.
Photos: Chris Brinlee Jr.
IndefinitelyWild is a new publication about adventure travel in the outdoors, the vehicles and gear that get us there and the people we meet along the way. Follow us on Facebook, Twitter, and Instagram.