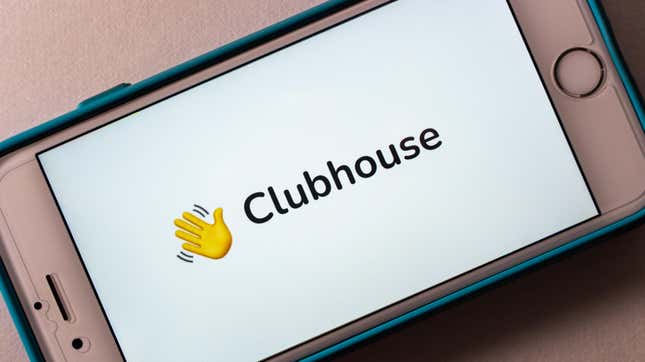 Clubhouse is downsizing, big time. The company, which launched its audio-based social platform in the early pandemic days of April 2020, is now laying off more than half of all of its workers.
Alan Cumming on playing King James in Doctor Who
The app had fallen out of the limelight and started to experience a user slump about a year in. Initially invite-only, in the span of just 12 months, Clubhouse went from people clamoring for an invitation, to struggling to attract new users at all. The newly announced staff cuts are perhaps not very surprising, but still striking in their scope for a company that emerged on the scene so recently.
"We're scaling back our org by over 50% and saying goodbye to many talented, dedicated teammates in the process, wrote Clubhouse founders Paul Davison and Rohan Seth in a memo to staff and also in a public blog post on Thursday. "We're deeply sorry to be doing this, and we would not be making this change if we didn't feel it was absolutely necessary."
In the post, the tech founders acknowledge that their model of listening and learning in curated virtual conversations was uniquely suited to the era of covid-19 lockdowns. Less-so a version of reality where people see and speak with their actual, in-person friends regularly. "As the world has opened up post-Covid, it's become harder for many people to find their friends on Clubhouse and to fit long conversations into their daily lives," the statement reads.
Hence, a product transition is coming, the company says. Many fewer hands will be required, to build and maintain whatever the future of Clubhouse may be, Davison and Seth said. In a classic recent tech layoff move, they assert that remote work has stymied Clubhouse's ability to evolve. Also, there's this confusing nugget: "We have years of runway remaining and do not feel immediate pressure to reduce costs." The memo claims that the layoffs are not an issue of cost, but simply of efficiency. "We believe that a smaller team will give us focus and speed." Right.
Laid off workers will reportedly receive four months of severance, paid-for COBRA through the end of August, and some other reasonably nice departure benefits. Former staff will get to keep their work laptops. But still, getting kicked out of the Clubhouse can't be very nice.
This article is part of a developing story. Our writers and editors will be updating this page as new information is released. Please check back again in a few minutes to see the latest updates. Meanwhile, if you want more news coverage, check out our tech, science, or io9 front pages. And you can always see the most recent Gizmodo news stories at gizmodo.com/latest.