Nokia is to be part of a big mapping tie-in with the enterprise giant Oracle. Given the current map furore, and bearing in mind that Nokia Maps is actually good, this could be the Fins' big chance: maybe, just maybe, Nokia could sneak through the backdoor and claim a victory.
The Nokia-Oracle deal, to be announced officially later today, will see the phone manufacturer supply mapping and location services for all of Oracle's applications and customers. While thinking abut Oracle's clients usually acts as a great sedative and little more, in this case it's exciting news for Nokia.
The company's fought hard since its 2007 acquisition of mapping company Navteq to make its own cartography service relevant. It's been doing a fine job: in fact, it's been deemed good enough to replace Bing maps in Windows Phone 8, which is a pretty major deal. Elsewhere, Nokia also has mapping deals with Groupon, Yahoo and Amazon.
Nokia's deal with Oracle will allow it to build on those consumer successes, and develop its enterprise customer base. That's an important step: if it can convince big business that its maps are the real deal, it can expect to pull in plenty of new custom.
G/O Media may get a commission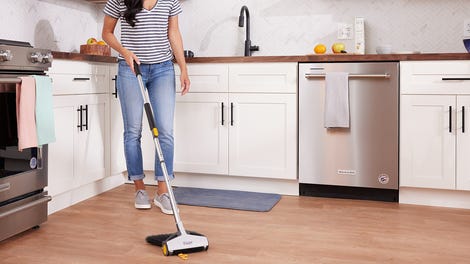 BOGO 50% Off
Flippr - BOGO 50% Off
There's never been a better time to manage that. The shit storm surrounding Apple's efforts forced Tim Cook to admit its maps were awful, while Google seems incredibly slow to act in getting its own maps back on iOS. Midst the mapping chaos—a phrase which is rarely uttered—Nokia is looking understated, strong and steady.
And that's important. When it comes to maps, you don't want action, drama or half-baked software. You want something accurate and dependable. Nokia Maps offers that and, if its recent commercial successes are anything to go by, it's only going to become more pervasive. Watch out Apple and Google: while you're chasing your tails, Nokia could be about to steal your lead. [WSJ]