James Spader talks about playing Ultron, Scarlett Johansson explains more about Captain America, and there are Thor TV spots. Plus details on how Gravity created its isolated space atmosphere, and Nicholas Winding Refn explains a crucial secret of his upcoming Barbarella movie. Spoilers ahead!
Avengers: Age of Ultron
James Spader's already prepping for his role, saying:
And yes, actually, just this weekend I went in for them to take very extensive photographs, head scans, body scans, and all kinds of things in preparation for figuring out how the hell I'm gonna fit in this Ultron character!
---
Star Wars
It's a day ending in 'y,' so there are more Star Wars rumors. This one's a follow up to the earlier rumor about a mysterious casting call. Reportedly the Walt Disney Pictures/LucasFilm/Bad Robot casting call is for:
Male, 7 ft to 7.3 ft tall with a slim/thin build and upright posture. Not too worked out or too 'thick set' especially in the shoulders. Broad facial features would be a bonus.
G/O Media may get a commission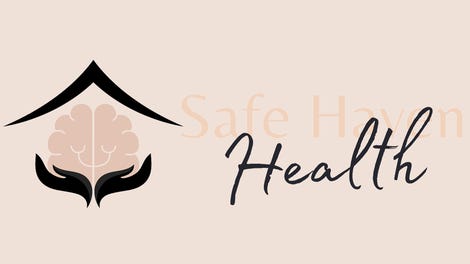 Addiction counseling
Safe Haven Health
In keeping with their standard secrecy, the casting call is technically for an "untitled studio feature," but the combination of the content and the people putting it out has led to the conclusion that it's for a Wookiee. And not just any Wookiee – the speculation is that it's a recast of Chewbacca. [BBC]
---
Captain American: The Winter Soldier
Scarlett Johansson talked about where the next Captain America film takes place in the grander Marvelverse:

This film is [set] in real time. It's been two years since [the characters] appeared, and now both are agents of S.H.I.E.L.D. fighting in the streets. We are not superheroes flying side by side. They help each other because we are fighting in a similar way. It's a working relationship.
By "real time," we assume she means that the time between the films' releases is the time between the films' events, not that the movie shows everything in real time. She also talked about Natasha's relationship with Steve:
By a series of unfortunate encounters, they will be in a situation in which their friendship becomes more intimate. They share many similarities because they live on the defensive without relying on anyone. Also, the two have been working for the government throughout their professional careers. With their friendship they begin to question what they want and what is their true identity.
---
Thor: The Dark World
Two new TV Spots and a giant photo of Idris Elba's Heimdall:
---
Jupiter Ascending
Everyone can breathe: we now know just how much time Channing Tatum will spend shirtless in the Wachowskis' upcoming film. According to co-star Tuppence Middleton, it's about 90% of the film. Middleton went on to give more details of her experience:
I have a scene where he…glides into the scene and is accusing me of something and he looks pretty angry. It was a pretty great moment.

....

They're [the Wachowskis] really great people to work with. They're so imaginative and they're risk takers. I think it's a really exciting project. I can't talk too much about it but there are a lot of weird and wonderful characters.
---
Hunger Games: Catching Fire
One last poster:
---
Transformers: Age of Extinction
First photo of the cast shows Mark Wahlberg staring at something. It's Michael Bay, let's assume an explosion. [MTV]
---
Hercules: The Thracian Wars
Here's a photo of Joseph Fiennes and and John Hurt in Brett Ratner's take on Hercules, as tweeted by Dwayne Johnson:
---
La Belle Et La Bête
Here's a poster for Christopher Gans' version of Beauty and the Beast. [Sci Fi Now]

---
Gravity
It turns out the filmmakers made a massive miscalculation about how easy it would be to pull off the film's zero-gravity stunts. They were originally going to use the same "vomit comet" technique as Apollo 13, but was unsuitable for Alfonso Cuarón's desire to do long takes. Instead, they used the wireworkers from the Broadway production of War Horse for some shots and CGI for others (sometimes, only the actors' faces are "real"). To get the lighting right, they built a 20 by 10 space lit by 5,096 LED bulbs.
Added to the realism was the enforced method acting that went on. Star Sandra Bullock described what it was like to be shut in the sets for hours:
If I was cracking under the pressure [in the box, Alfonso] would radio someone to go get Louis [her son]. But I couldn't get out to hold him, which was frustrating. It was like…torture.
More at the link. [New York Post]
Bullock had even more to say about it at the Toronto International Film Festival, including a contraption made of a "bicycle seat welded to a pole, balancing with one leg strapped down so her body could be free to simulate weightlessness, and sitting in an office chair on a hydraulic lift":
It was the most bizarre series of contraptions. Beyond the box, there were the arms that make the cars in Detroit ,with the camera on it, which would rush toward you while you're clamped from the waist down. Then there was the 12-wire system where you're basically floating, while being manipulated by puppeteers. It was genius what they came up with.
---
The Hobbit
Here are some new banners. [Slashfilm]
---
I, Frankenstein
Here's a new photo showing Aaron Eckhart and some dragons. [Coming Soon]
---
Barbarella
In an interview, Nicholas Winding Refn revealed just where he is on Barbarella:
Very well, I'm very happy. We're still writing it. I would love to do it for a number of seasons, at least, I have a number of ideas that would see it through a number of seasons. But however you plan for something, I can tell you one thing - it's not going to happen. There's a great story that basically goes like this: How do you make God laugh? You tell him your plans.
And then he said that his now-dead Logan's Run project will be incorporated into this one:

LOGAN'S RUN is dead, right?

It's dead as dead can be. It's a great shame but I realised a couple of things. I was so in love with the original that I think I was disillusioned by the fact that if I made a remake I would be closer to the original, I would be part of the original more than any other, and I realised that that was a lie. That was illusion. It wouldn't be like that. And also if I was going to make a $100 or $200 million movie, and trade off my creative freedom for that price, it needed to be something that was going to outweigh that loss. Because at the same time I'm very lucky to be able to make the films I make, and to exchange that for a larger canvas really needs to feel like the right swap. Logan's Run just wasn't it at the end. But I was able to take one of my ideas and put them into Barbarella, like Dune, I stole a little bit from what didn't happen and put it into something else. That way the trade-off wasn't so significant. But I think that maybe those kind of things only work if you stumble and fall.
[Twitch]
---
Agents of SHIELD
The official Facebook page for the show put a promo saying, "Don't risk the spoilers, stay to the very end" and this image:
And then Clark Gregg and Marvel's Ryan Penagos posted tweets reinforcing the "stay past the credits" message. All of this has led to speculation that tonight's episode will feature a cameo by Nick Fury. Of course, Marvel and ABC are staying coy.
Ming-Na Wen spoke with TV Guide about her character, Melinda May:
TV Guide Magazine: Your character was reluctant to join the team. What's she hiding?
Wen: May is still dealing with scars from her days as a soldier, most of which I don't know about yet. S.H.I.E.L.D. agents are immersed in high levels of espionage and witness shocking things on the level of The X-Files and it's all so confidential they can't share it. So, it's weird. They're real insiders who know all the secrets, yet that makes them outsiders. That's why this new team becomes such a family. They need each other. They comfort each other.

TV Guide Magazine: Were you a Marvel nut before this gig came along?
Wen: Yes! In fact, I've been wanting to ask Joss Whedon if he'll sign my DVD of The Avengers. Or would that be too weird? But, yeah, I'm definitely in the club and I love that theme in the Marvel universe about working through your fear and not letting it break you. That's why the viewers will really relate to our characters. [Laughs] They'll be like, "Hey I went through that same experience — maybe not with Chitauri aliens but with my mother-in-law."
[TV Guide]
---
Doctor Who
New super-mega-short BBC teasers for the 50th Anniversary special:
[via Digital Spy]
If you're looking for something with a little bit more information, here's a new behind-the-scenes photo showing some busted up Daleks:
---
Game of Thrones
Here are more behind-the-scenes photos, this time of Daenerys and the Unsullied. They're from Split.com and The Daily Mail:
[via Comic Book Movie]
George R. R. Martin's excited about how the Purple Wedding's turning out, saying:
[It] look spectacular. The bride's dress incorporates roses, there are 77 courses at the dinner feast, and there's some wonderful halftime entertainment.
---
Once Upon a Time
Exec producer and co-creator Eddy Kitsis postmortemed the premiere and previewed the rest of the season, saying that Ariel would not be like the mermaids we just met and who else we'll be seeing in Neverland:
She's going to be different from what you saw in the premiere. The spirit of Ariel is somebody who wants to see the world and experience [new] things… and that is definitely similar to our Ariel.

I don't think we can show him [Rufio], because he's the property of Columbia and Sony Pictures. [The Darlings] are integral to the Peter Pan story, and we have not forgotten about them. There is a tie into what we're doing with them as well.
More at the link. [TV Line]
---
American Horror Story
Here are some new teasers:
And the synopsis for episode 4, "Fearful Pranks Ensue":
Fiona's choices rattle a decades-long truce between the Salem witches and Marie Laveau. The Council of Witchcraft pays a surprise visit to the Academy with disturbing allegations. Written by Jennifer Salt; directed by Michael Uppendahl
---
Walking Dead
New promo:
And the titles and brief synopses of the first four episodes of season 4:
EPISODE 401: 30 Days Without An Accident – Rick and the group are as close to an ideal life as possible at the prison. Will they be able to hold on to humanity in the face of a new evil?

EPISODE 402: Infected – As the group faces a brand new enemy, Rick and the others must fight to protect the livelihood they worked so hard to create at the prison.

EPISODE 403: Isolation – A group leaves the prison to search for supplies; the remaining members of the group deal with recent losses.

EPISODE 404: Indifference – The supply mission faces hurdles; the situation at the prison worsens.
---
Sleepy Hollow
Here's the synopsis for episode 5, "John Doe":
When an unidentified boy is discovered in Sleepy Hollow, Ichabod Crane and Lt. Abbie Mills are called to the scene. After speaking with the child, they immediately realize that something sinister and sickly is afoot and the duo go on a hunt to discover his home and origins - and are shocked by what they find in the all-new "John Doe" episode of SLEEPY HOLLOW airing Monday, Oct. 14
---
Person of Interest
Episode 3.08 will be called "Endgame" and 3.09 will be called "The Crossing."
Additional reporting by Charlie Jane Anders and Emily Stamm.