There seems to be no shortage of ideas when it comes to the manufacturing of new and unique foods. Case in point, these Japanese senbei rice crackers made from giant isopods—those oversized bug-like crustaceans from the ocean's depths.
As reported in The Japan Times, these snacks are now readily available and are becoming quite popular. The first batch of 3,500 boxes, produced by a team of deep-sea fishermen this past spring, sold out in a month. Entrepreneur Kazutaka Hasegawa says he wants this treat to be more than just a passing fad—he's hoping to make this a specialty.
Frontal view of a giant isopod. Yummy. (Credit: Mattes/CC SA 3.0)

G/O Media may get a commission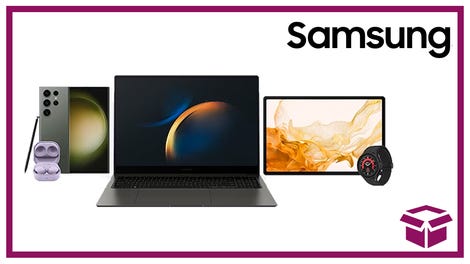 24 hour deals
Discover Samsung - Daily Deal
Giant isopods (Bathynomus giganteus) are carnivous crustaceans that live at ocean depths ranging from 550 feet (170 meters) to 7,020 feet (2,140 meters). They resemble common terrestrial pillbugs, but they can grow to a length of over 16 inches. Giant isopods are an excellent example of deep sea gigantism at work, others being the giant squid and giant tube worm.
Normally, giant isopods are thrown back into the ocean when caught. But a few years ago, a TV celebrity came aboard Hasegawa's boat for an interview, and asked if they were edible. Unsure, they roasted it and discovered that it was "delicious," tasting like shrimp and crab. (Image credit: NOAA/PD)

After teaming up with a specialist from a Tokyo advertising firm and a sales manager from a company that produces prawn crackers, the trio figured it might be a good idea to serve the isopods in cracker form. From Japan Times:
First they tried crushing them into powder without adding any flavor. This was not a success. Because the bugs are omnivorous the smell of their organs was simply too pungent.

They continued testing different seasonings and varying amounts of powdered isopod until they found the perfect balance. The snacks are produced on the same production line as prawn crackers.
A single box of a dozen crackers costs ¥1,620, or USD$13.
Note: A previous version of this article posted an incorrect currency conversion.

[ Japan Times ]
---
Contact the author at george@io9.com and @dvorsky. Top image by Chunichi Shimbun