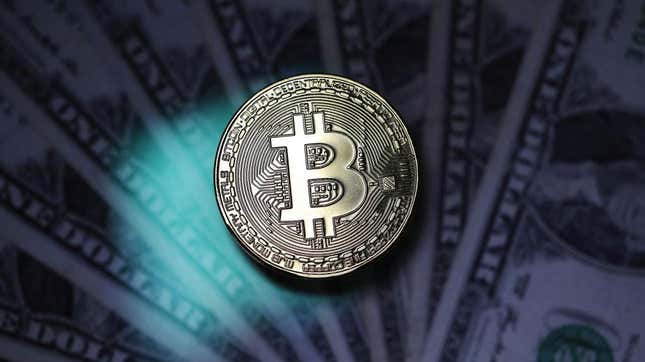 Major financial regulators consisting of the Board of Governors of the Federal Reserve System (Federal Reserve), the Federal Deposit Insurance Corporation (FDIC), and the Office of the Comptroller of the Currency (OCC) warned banking organizations against cryptocurrency scams and fraudulent activity in a joint statement on Tuesday.
Robinhood App Lays Off 9% of Staff
The statement highlighted the risks associated with crypto-assets and crypto-asset sector participants and warned bank organizations of the potential risks associated with their involvement in crypto.
Regulators cautioned that the crypto sector does not extend to banking institutions, "their customers, and the broader U.S. financial system," the statement said.
This is the first time the regulators issued a joint warning after months of banks requesting uniform guidance, rules, and clarity on cryptocurrency practices.
In the statement, the regulators said implementing crypto-asset practices could create a "decentralized network" that would prevent banks from its consistency with which it provides clients with "safe and sound banking practices."
Regulators warned banking organizations of other risks that could create "legal uncertainties related to custody practices, redemptions, and ownership rights."
The statement indicated legal uncertainties include fraud and scams within the crypto-asset sector participants resulting in "inaccurate or misleading representations and disclosures by crypto-asset companies, including misrepresentations regarding federal deposit insurance, and other practices that may be unfair, deceptive, or abusive, contributing to significant harm to retail and institutional investors, customers, and counterparties."
They said they are working to supervise banks' potential crypto-related risk exposure and will continue to review all bank proposals to offer crypto to clients, while the OCC said last year that banks cannot engage in crypto activities prior to holding tokens on behalf of their clients. The guidelines were initially issued to ensure each bank that applied had the appropriate tools to assess risk management.
Regulators said in the statement, "The agencies will continue to closely monitor crypto-asset-related exposures of banking organizations."
The statement continued, "Banking organizations should ensure that crypto-asset-related activities can be performed in a safe and sound manner, are legally permissible, and comply with applicable laws and regulations, including those designed to protect consumers (such as fair lending laws and prohibitions against unfair, deceptive, or abusive acts or practices)."
The news comes two months after the collapse of FTX, a once massive crypto company that at its peak in July of last year was the third-largest cryptocurrency exchange by volume with more than one million users.
The fall of FTX comes as founder Sam Bankman-Fried was charged with wire fraud and conspiracy to commit money laundering. Bankman-Fried pleaded not guilty to the eight criminal charges against him in federal court on Tuesday.