A while back, Disney scrapped Terminator Salvation director McG's darker version of Jules Verne's 20,000 Leagues Under The Sea. Now Disney's talking with a new director, David Fincher of Fight Club and Se7en. His oeuvre ain't sunshine and rainbows.
According to THR, Fincher got the gig this winter by approaching Disney about directing "a four-quadrant tentpole movie." Also, Bourne Ultimatum writer Scott Z. Burns will pen the script. Verne's 1869 novel is in public domain, but Disney is turning to the book once again as part of an initiative to resurrect established properties (see: Tron Legacy, Race To Witch Mountain ). It appears that Disney is capitalizing on the nostalgia of their 1954 version starring Kirk Douglas.
The last time we saw Captain Nemo in a big-ticket blockbuster was 2003's League of Extraordinary Gentlemen, in which he practiced some fancy kung-fu. I doubt that Nemo's close combat expertise will make Fincher's cut, but hey, at least we won't have Drew Barrymore tearing through the Nautilus on a dirt bike.
UPDATE 5/16/10: Also, how will Disney's adaptation fare given that Fox is making their own version of 20,000 Leagues with Ridley and Tony Scott producing, Clash of The Titans writer Travis Beacham on scripts, and Wanted's Timur Bekmambetov in talks to direct? Oh, public domain!
G/O Media may get a commission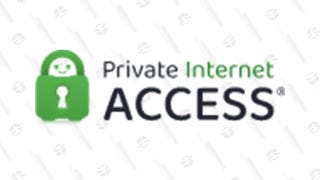 $3 per month
Private Internet Access | 2 Years + 2 Months Subscription